Last August, 90's poplar singer Aaron Carter sort of came out as bisexual in a series of Tweets and media appearances. Now, Aaron says his comments were… "misconstrued". But he CAN "find men and women attractive." Confused yet?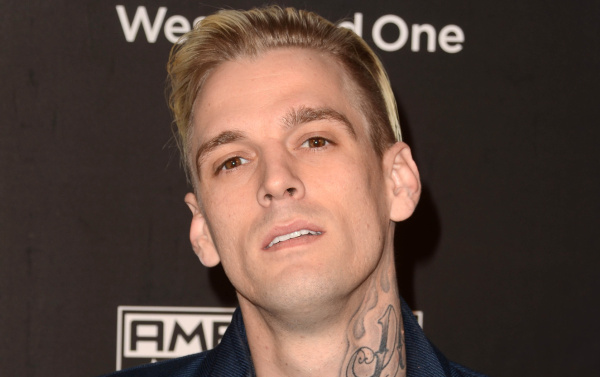 It all started back when Aaron Carter, brother of Backstreet Boys' Nick Carter, posted a tweet (since deleted) where he revealed "something I'd like to say that I feel is important for myself and my identity that has been weighing on my chest for nearly half of my life."
That thing? A relationship with a man that he had in his teens.
"When I was around 13-years-old I started to find boys and girls attractive… but it wasn't until I was 17-years-old, after a few relationships with girls, I had an experience with a male that I had an attraction to who I also worked with and grew up with."
Then, while on stage at a gay club, Aaron sort of hit on some of his male fans by saying how gorgeous they are. And then, Aaron picked the one male celebrity he would like to ask on a date.
And wait, there's more – Aaron then appeared on The Doctors TV show, where he took a live HIV test, complimented the looks of one of the male hosts, and said that "If there's a man that comes into my life and sparks an interest – I'll pursue that."
https://www.instagram.com/p/BgNLP1ugUwi/?taken-by=aaroncarter
And now? In an interview with Hollywood Life, Aaron says it was all "a little misconstrued", and he only wants a relationship with a woman.
"It was more so just a story that happened when I was like 17 with somebody, and I can find men and women attractive, but when it comes down to it, I think it was a little misconstrued. I see myself being with a woman and having kids. I want to have a family."
Oh well.