The lines between a mainstream movie, a gay comedy, and a… gay porn film (?) can sometimes get blurry. Or at least they do in the 2016 comedy Enemies With Benefits which includes, quite simply, twinks having full-on gay sex in front of the camera.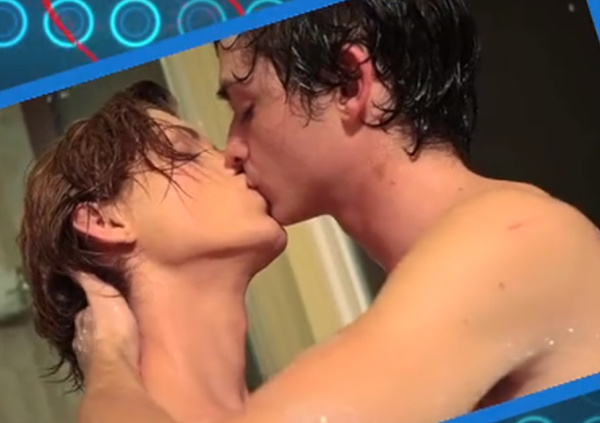 Hot movie nudity is one thing, but unsimulated, real gay sex is quite another. Actual penetration, real blowjobs, and even cum shots can all be found in the insanely sexy (and insanely NSFW) gay comedy Enemies with Benefits, written and directed by Steven Vasquez.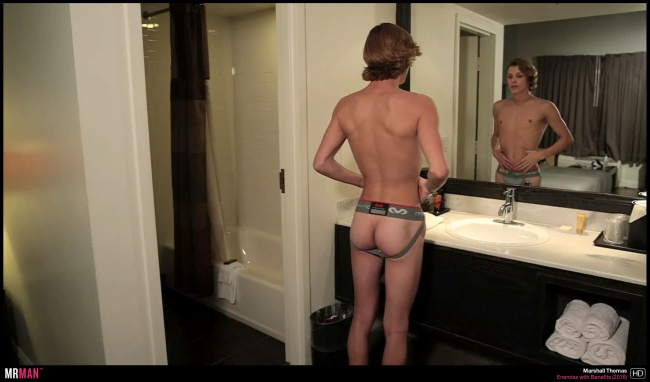 Yes, there is a plot:
19-year-old Jamie just wants someone to love. With no one to call his own, he just decides to put an end to it all. That is, until, a visitor from beyond shows Jamie that his life has meaning and that he needs to stay alive and fulfill his destiny.

But the visitor's motives may not be all for the good in this over-the-top throwback to casual sex, clothes optional adult comedy.
This is one of the most sexually explicit flicks our friends over at MrMan have come across, so it's no wonder they decided to share it with us.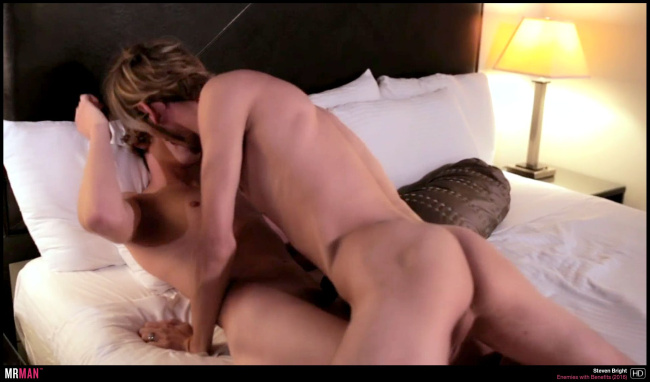 The movie stars Chance Feandro, Edward Gutierrez and Grayson Lange, among others – and a whole lot of young good looking men.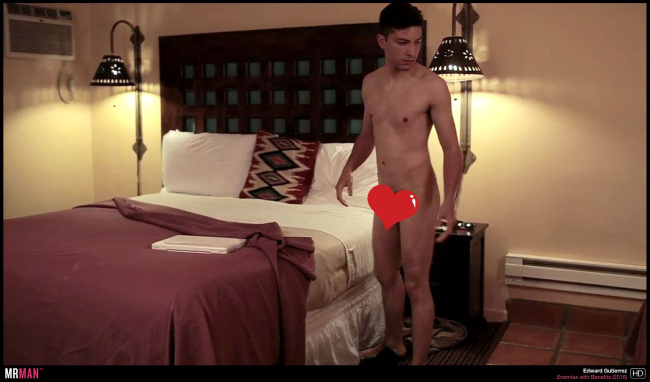 The scenes are so explicit, we can't even show you the GIFs – you'll have to head over to MrMan to see the full, uncensored version.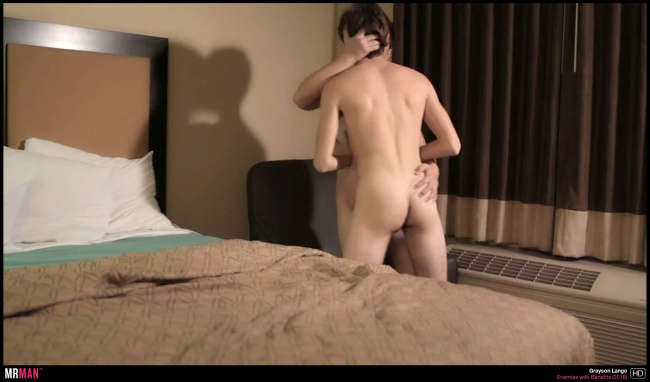 Want to see over 8,000 NAKED male celebs? You're just in luck, because Mr Man are running their end-of-the-year LIFETIME DEAL, where you get access forever, PLUS a free bonus month of Naked Sword. All that for a one-time payment of… $99.
Naked Hollywood Celebs – Lifetime Deal