These past few months have been a roller coaster in the life of 90's pop-star Aaron Carter. From DUI charges, to his very public coming out, Aaron's health – both mental and physical – has been in the center of it all.
And now, Aaron went on American TV show The Doctors, where he took a HIV test – right in front of the cameras.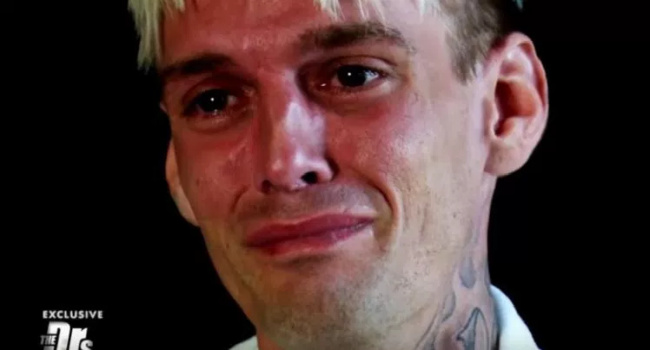 A few months ago, 29-year-old Aaron Carter posted a letter to his fans on Twitter, revealing that he's been attracted to both girls and boys since childhood. Since then, Aaron has known a lot of support – but also a lot of abuse.
The Doctors is a TV show where specialists join ER physician Dr. Travis Stork and cosmetic surgeon Dr. Andrew Ordon to delve into real-life stories. Aaron Carter was a guest on the show airing in the US today – where he opened up about his health concerns, while also taking a HIV (and other STDs) test in front of the cameras.
Aaron started by talking about his sexual orientation, and being bisexual – complementing the host, Dr. Stork, on how he's "a beautiful man."
"Good thing there's some space, or I'd give him a bit fat kiss!"

If there's a man that comes into my life and sparks an interest – I'll pursue that.
Later, Aaron spoke about his medical condition, and broke down as he spoke about losing his sister at 25-year-old due to a suspected overdose.
At 6 ft tall and weighing just 115 pounds, Aaron was terrified about having HIV – but eventually, in front of the cameras again, he got the results – he's negative. But the doctor had some important concerns to add. Watch: