It's been a hectic month for popular singer Aaron Carter: breaking up with his girlfriend, publicly coming out as bisexual, and the media circus that entailed.
But while many are supportive and loving, some people (on the internet, where else) had some very mean comments, during a live radio interview Aaron gave. Eventually, things got so bad, that Aaron decided to quit Twitter for a few months.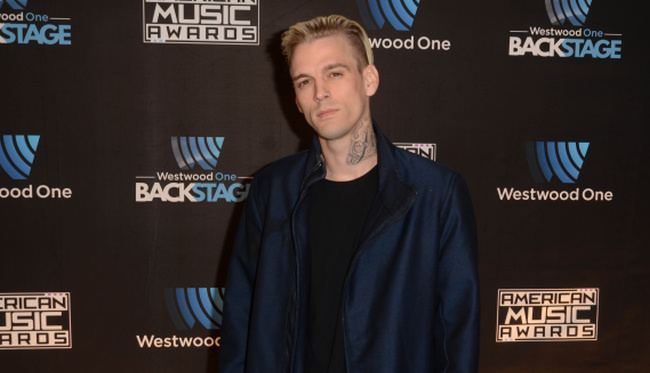 In case you were in space these past two weeks, 90's pop star Aaron Carter (brother of Nick Carter) posted a letter to his fans on Twitter last weekend, revealing that he's been attracted to both girls and boys since childhood.
Today, the 30-year-old singer was interviewed on The Elvis Duran radio show, where he sang as well as spoke about the recent events in his life.
We are LIVE with @aaroncarter! 🎶#SoonerOrLater pic.twitter.com/aMwk4Hy8fv

— Elvis Duran Show (@ElvisDuranShow) August 14, 2017
Some commenters on the radio's social media outlets were quick to comment in a very mean way, relating to the way Aaron looks, his singing, and the things he said during the interview.
While the comments seem to have been deleted from the radio's Instagram page, Aaron himself took a screenshot of some of them, and posted them with the caption: "Wow. Thanks for the support guys but these comments are horrendous…."
https://twitter.com/aaroncarter/status/897092050440658946
This isn't the first time Aaron had to deal with bullying fans – in June, he was hospitalized after hearing a group of fans mock his weight, and in July, he broke down during an interview, trying to explain his medical condition and the reason he's so thin these days.
According to Aaron, he is suffering from "Hiatal Hernia", a condition in which part of the stomach pushes up through the diaphragm. "It hurts so badly because there's like nothing I can do about it".
https://twitter.com/aaroncarter/status/897090948437602304
Some commenters keep claiming Aaron is using drugs, which he denied back on his TV interview, and again in his reaction to the mean comments today.
https://twitter.com/aaroncarter/status/897094312743358464
Remember, when you see someone down – and Aaron certainly has a lot to deal with these days – think how you can HELP, not how you can bully. Even when you're an anonymous voice on the internet.
https://twitter.com/aaroncarter/status/897098066725134338
Update: Eventually, things got so bad that Aaron decided to "deactivate" his Twitter for a few months.
https://twitter.com/aaroncarter/status/897101306724319232