Aaron Carter has been dominating the news this week, after his emotional coming out (as bisexual) in a Twitter post to his fans. Now it also turns out that a week before his public coming out, Aaron split up from his girlfriend, photographer Madison Parker.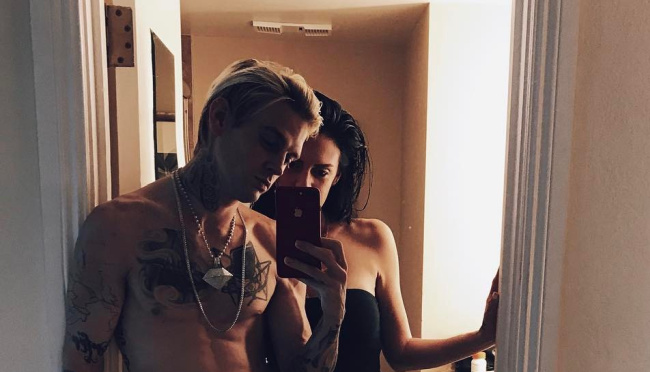 On Saturday, the popular 90's singer posted a letter to his fans on Twitter, revealing that he's been attracted to both girls and boys since childhood. "It wasn't until I was 17-years-old, I had an experience with a male", he wrote.
A week before that, the 29-year-old Aaron split from his girlfriend Madison, according to a source who spoke with Entertainment Tonight.
"The split was very amicable. Aaron is continuing to focus on his personal self with regards to his truth, health and music."
Aaron's rep also released a statement, confirming the decision was mutual.
"Aaron and Madison love each other and respect one another dearly. It was a mutual decision and Aaron's personal statement released speaks for itself. Now back to the music."
https://www.instagram.com/p/BWGfDfdHrLr/?taken-by=aaroncarter
On Twitter, among all the supporting Tweets from fans Aaron's been getting, one very direct fan welcomed Aaron to the LGBT community, and said he's "sorry your g/f dumped you."
@aaroncarter Welcome to the LGBTQ world 🙂 I'm sorry that your g/f dumped you though – I hope you are alright. Stay great!

— Reynolds Jones (@ReynoldsJones) August 7, 2017

Aaron was quick to clarify things, explaining that he was never "dumped."
https://twitter.com/aaroncarter/status/894631924723003393
Well girls AND boys – seems like Aaron is single again.