Aaron Carter, the popular 90's singer, made headlines all over the world this week after his public coming out (as a bisexual) on Twitter. With so many messages of support from his fans, Aaron took to Twitter again to thank them in a wonderful way – with a shirtless selfie.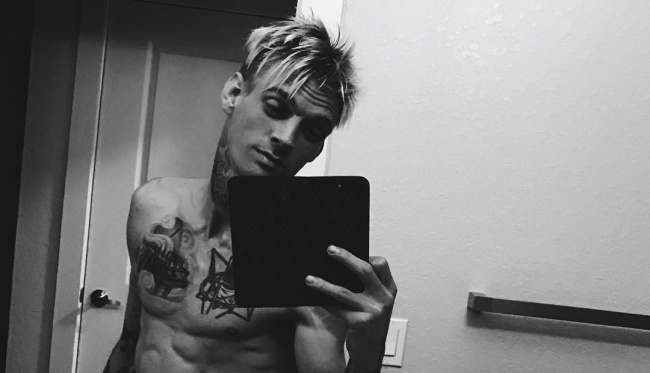 Aaron Carter, the 29-year-old singer (who is also the brother of Backstreet Boys' Nick Carter), posted an emotional post on Saturday, revealing that he's been attracted to both girls and boys since childhood. "It wasn't until I was 17-years-old, I had an experience with a male", he wrote.
Moved by the love and support, Aaron posted the new photo last night, with the caption saying "Goodnight world. Your #Love and support means everything to me. 🙏🏻 I adore all my fans. Never forget that."
https://twitter.com/aaroncarter/status/894438752805957632
Aaron was already thankful for all the support he's been getting yesterday, saying how overwhelmed he was, waking up to such love and support.
https://twitter.com/aaroncarter/status/894197566300188672
Aaron's shirtless selfies (that show an impressive body), come two months after he was hospitalised following a concert.

Then in July, Aaron broke down during an interview, when he tried to explain his medical condition, while denying accusations that he was a "meth head."
https://www.instagram.com/p/BXGlR8rn5Xa/?taken-by=aaroncarter
According to Aaron, he is suffering from "Hiatal Hernia", a condition in which part of the stomach pushes up through the diaphragm. "It hurts so badly because there's like nothing I can do about it".