Hunky Olympic diver Tom Daley and his husband, screenwriter Dustin Lance Black, were never shy when it comes to their videos. But why not make it official, and do a whole video where they answer dirty sexy questions? (Well, some of them anyway)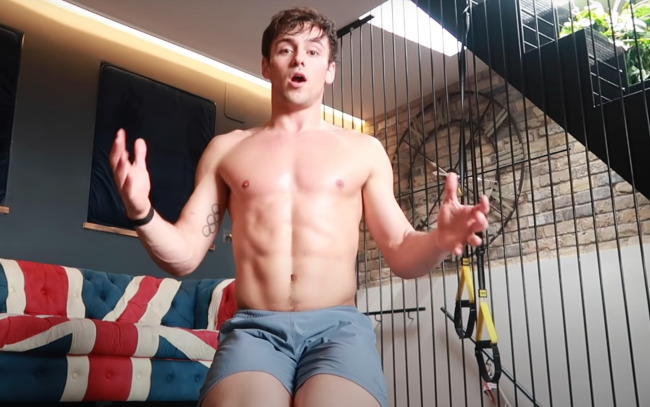 26-year-old Tom Daley is the hunky Olympic-medal-winning British diver, who is married to filmmaker Dustin Lance Black, with the two of them raising young baby son.
In the past, we've seen the both of them together many times on Tom's YouTube channel, talking about big tops, fighting over Shawn Mendes, turn Easter baking into a sexual affair, and the list goes on and on.
This time, in the midst of yet another lockdown in London (though Tom still gets to train and workout), the two sat together to answer some questions from fans. And since Lance asked specifically for "filthy" questions, then, that's what they got…
After some chit-chat, we get to learn what it is that makes Tom does that makes Lance want to tear his clothes off (Ehm, everything?), we hear about secret talents, their favourite, ehm, position (it sounds an awful lot like missionary) – and more.
Watch it all right here: