Tom Daley and Dustin Lance Black make a pretty sexy couple in and of themselves – but their constant sexual innuendoing in their videos makes it all even better. This time, the two went to Austin, Texas for a training session – and things got hot, in more ways than one.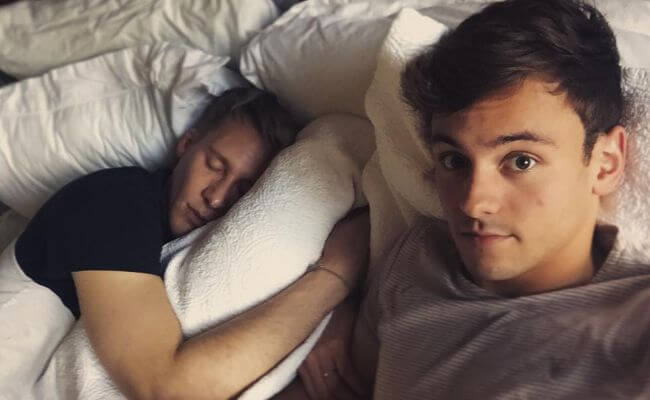 Tom Daley and Dustin Lance Black (who recently announced they're having a baby soon) went to Texas for one of Tom's training camps. With Lance having lived in Texas as a child – he definitely knows his way around.
The two start the video with Lance wearing a toy horn on his head. "You look awfully horny there", Tom naturally tells him, as Lance tries to poke him with it.
Then, Tom gets very excited as he calls out – "Lance, it's your favorite thing! It's your favorite thing!" – and it turns out he's talking about a store sign that says "Big Top."
"Yeah, if we could only find one", Lance replies. "I've been looking for a big top in our relationship for a long time."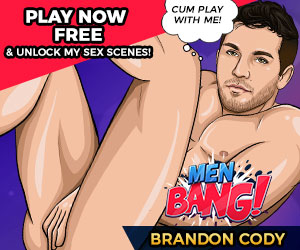 Later, we see Tom's actual training – and if you thought the Olympic diver is hot because of his lean, nimble body – wait until you see those muscles…
Watch it all right here, where Tom and Lance also do some Two-Step dancing – but not with each other…