It finally happened: After months of planning and anticipation, Olympic diver Tom Daley and his fiancé, filmmaker Dustin Lance Black, got married on Saturday, at a magnificent castle in the UK.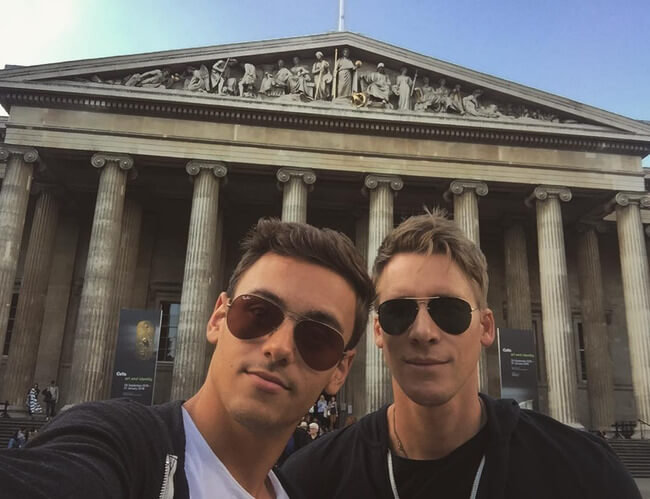 According to The Sun, the wedding took place at the Bovey Castle hotel and golf resort, located in the county of Devon (It's a castle by name, though the building is in fact a mansion).

50 friends and relatives were invited to the ceremony, after the couple have reportedly hired the entire venue. Lance's relatives had to fly in from California, where he's originally from.
Tom (22) started the day by reenacting a scene from Shakespeare's Romeo and Juliet – he stood on the balcony of the Bovey Castle, and sang to Lance (42):
Romeo, Romeo, wherefore art though, Romeo?
Later in the day, Tom, Lance and the guests moved to the hotel's Cathedral Room, where the ceremony took place. Tom wore a burgundy suit and Lance was dressed in a navy suit and white shirt.
Tom Daley and Dustin Lance Black got engaged back in 2015 – they announced their engagement with an adorable, old-fashioned ad on The Times newspaper.
A few days before the wedding, Tom Daley was hospitalised for a medical procedure involving his hips. Thankfully, he was out of the hospital in time for the wedding.
Congratulations to the happy couple!