Tom Daley, the openly gay (and wonderfully handsome) British diver, has announced his engagement to the Oscar-winning screenwriter (for the movie "Milk"), Dustin Lance Black.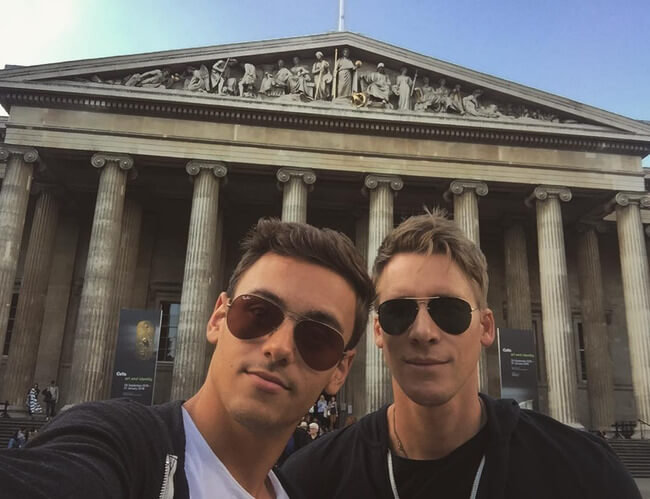 The actual announcement was done in a somewhat old-fashioned (translation: hip and cool) way – via an ad on the daily British newspaper – "The Times" – yes, the printed newspaper, on actual paper.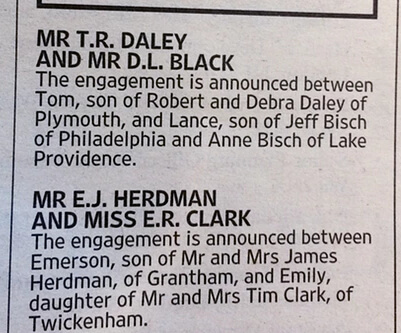 Daley (21) and Black (41) have been dating for two years. At first, Daley declared he was bisexual, but later changed his stance and announced he was gay. In an interview with The Guardian, he spoke about his early tries with girls, and his current relationship with Black:
"I'd been in relationships with girls where I'd had sexual feelings, but it became so much more intense when I met Lance. I thought, 'Whoa, this is weird. Why am I having these feelings for somebody?'"
Here's Tom, discussing his sexuality for the first time, back in 2013:
Daley later said his relationship with Black was his first ever with a guy – and that it was love at first sight. In an interview with Buzzfeed earlier this year, Daley revealed his intention to get married – and said he would like to have "at least three children".
While we're sad Daley is no longer available for the rest of us – we're thrilled for the happy couple.