Tom Daley and his fiancé Dustin Lance Black are always cute together – but when the holidays come around, they get extra adorable.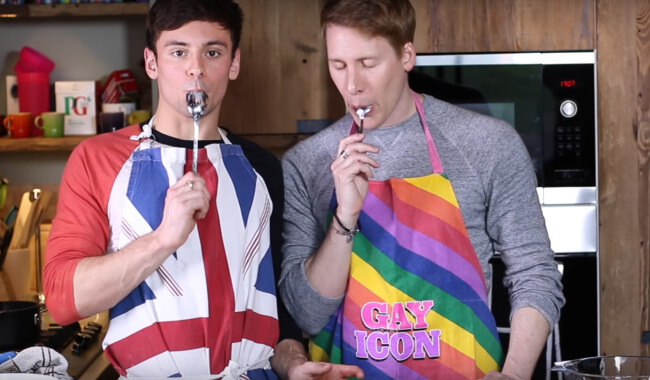 For Easter, they've created a new baking tutorial video, which quickly turned into a game of sexual innuendo – and much fun was had.
Tom and Lance are making "Easter Chocolate Nest Treats", or as Lance calls them – "Bird Poop Nests". They start off on a positive vibe, as Lance discovers that Tom's abs are made of tasty chocolate cubes.
It goes on from there – see how many sexual innuendos YOU can spot. From "Lance is all ready to go… So hot!", to "Can I take mine off? If you want to… You can leave yours' on!", on to "What do we do for 30 minutes to make sure they get nice and hard?", and finally, Tom revealing – "I'm always behind you…"
Watch the fun video right here: