Just ahead of Mother's Day in the UK (that's on March 26), openly gay Olympic medalist Tom Daley and his mom sat down for a quiz game – each asks the other one five questions about themselves, and when someone gets an answer wrong – he/she gets a whipped cream pie in the face.
It might sound silly – but if you're a fan of Tom Daley, he really is at his cutest form in this video.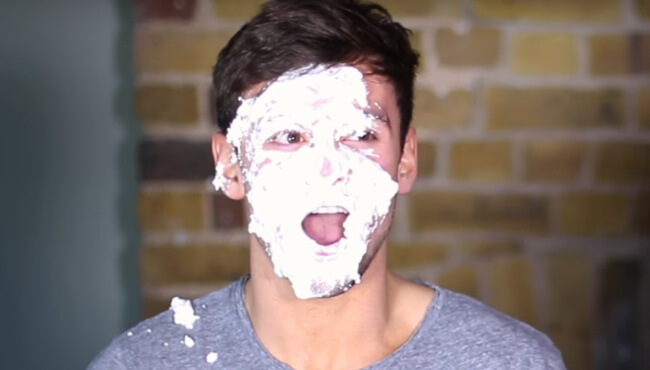 The first round starts off easy – supposedly. Tom asks his mother what his favorite animal is, and she answers it promptly and correctly – a monkey.
When Tom is then asked how old his mother was when she had him… he gets it wrong. And gets whipped cream in his face on Round 1… "You could have been at least gentle for the first one!"
Moving on, Tom's mother gets most of the answers correctly, but there's one involving cake, that she gets wrong… So it's whipped cream on the face for her as well.
See how it all ends up right here: