Shawn Mendes' visit to New Zealand is like the gift that keeps on giving.
After a video from the gym and a confession about his love for KJ Apa and Blake Shelton, we now get an interview where the 19-year-old superstar opens up about his sex life, while… electrocuting a man's nipples.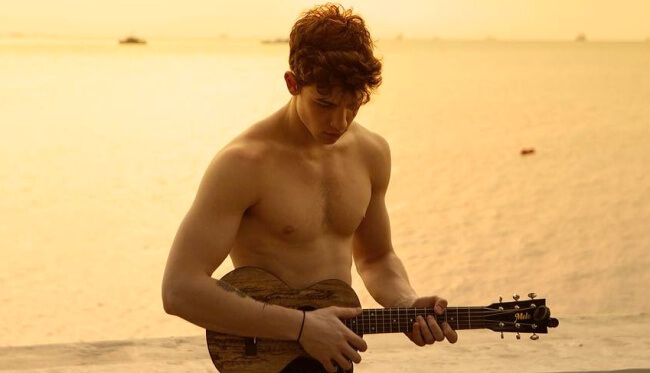 Shawn Mendes is always a real sport when it comes to doing strange things in interviews (sometimes maybe too much for his own good…).
Being one of the sexiest men in the world right now, it's understandable why during his interview on Jay Jay, Dom & Randell's radio show, he was asked about his sex life and his dating.
What's weirder, of course, was that during the questioning, a man named "Chang"  ended up getting an electric shock to his nipples every time Shawn refused to answer a question – because those are the rules of the game.
Shawn looked pretty nervous and awkward – as is expected in such a strange situation, and some of his fans on Twitter were not pleased.
Nevertheless, we did get answers to some burning questions, as Shawn was observing up close the "Fetish Fantasy Series" shock therapy nipples device. "Our listeners would love to see you naked with the shock therapy nipples", the host then tells Shawn. Hmm…
What is the oldest lover you have had?
25. [When he was 19]

Who was the last celebrity you kissed?
Not gonna happen… (At which point poor Chang's nipples get electrocuted)
Next, Shawn was asked whether he manscapes.
Is that when you like.. eh.. yeah, I guess so, absolutely. I mean it would be weird if I said no, or if I said I don't want to answer that.
And it goes on, as they ask Shawn what noises he makes when he has sex, how many sexual partners he's had, and more…
Watch it all right here: