When People magazine chose country singer Blake Shelton as their "Sexiest Man Alive" for 2017, a lot of eyebrows were raised.
There's at least one guy, however, who agrees with this choice – Shawn Mendes, who admitted Blake "is gorgeous" during an interview.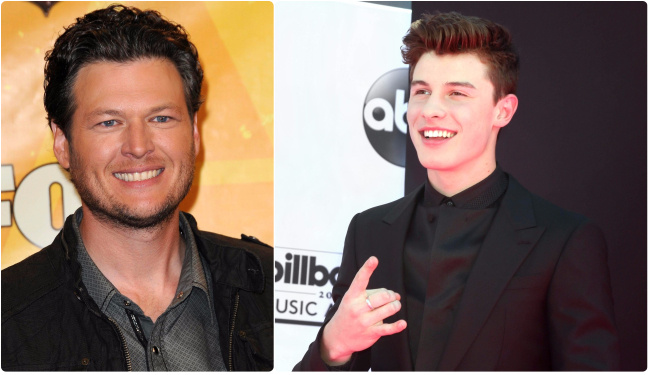 Shawn Mendes, the 19-year-old popular singer, has a lot of gorgeous men in his life right now – from singer Niall Horan to actor KJ Apa – and now we can add Blake Shelton to the list.
During the American Music Awards, Shawn was interviewed by the Zach Shang Show, and was asked what he thinks about Blake Shelton being "the sexiest man alive."
"I think he IS, truly! One time I saw him in person, and he was like 6'2… He was gorgeous, he was drinking whiskey on the rocks, sitting there with his cowboy boots, people gushing over him… he was really cool."
Watch the full interview, where Shawn talks about his next album – and his favorite alcoholic drink: