Yes, when we write about 18-year-old superstar singer Shawn Mendes, it's usually about his incredible abs, his sexual orientation comments, or his songs.
This time, however, it's about sweetness – A LOT of it – when Shawn was introduced to an adorable albino hedgehog.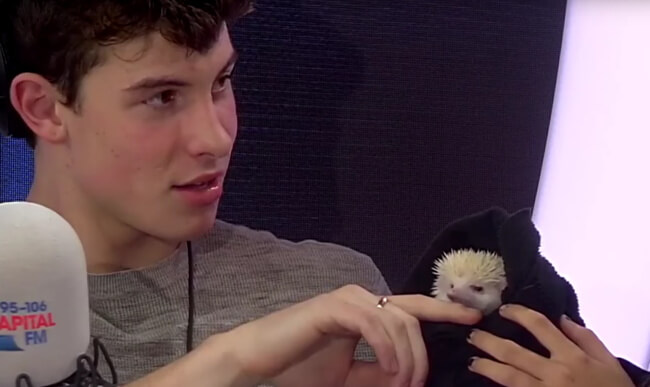 Shawn was a guest on UK radio's CapitalFM station, when he was informed that there's an albino hedgehog in the building, called… "DeShawn Mendes".
"We should give the world a cute overload, by having Shawn Mendes sing a lullaby to DeShawn Mendes".
Mendes (the human) was up for it, though he did freak out a bit towards the end…
Watch it right here: