The popular 18-year-old singer-songwriter, Shawn Mendes, has kept a pretty clean image so far (especially when compared with Justin Bieber, for example). But in his latest video, Shawn takes the bad-boy antics up a notch… but just a bit.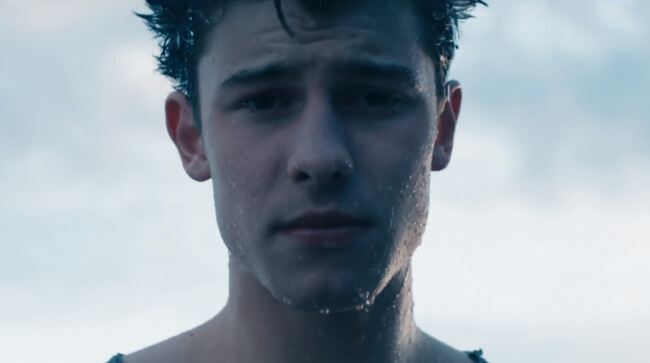 The video for Shawn's latest single, Mercy, was released today. It begins with Shawn entering a room full of instruments – and then we cut to Shawn in his car… almost drowning.
As he's getting all wet (again), he doesn't take his shirt off for some reason, which is a shame (because, as we've seen before – there's a lot to see).
As the song progresses, and Shawn begs you to "please have mercy on me" – he starts to break his musical instruments, just like a rock star – he even smashes a guitar!
Eventually, still with his shirt on, he walks out of the water – but at least he's all wet.
Watch it right here: