Must have had a change of hearts: A model who partied on Justin Bieber's boat in Australia last week, had some interesting remarks about… his penis, and particularly its size, only a few years back.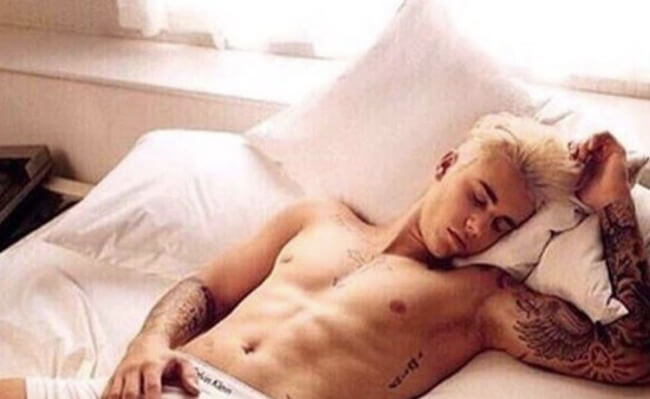 Justin Bieber is in Australia with his "Purpose" tour these days, and the female model was on his luxury party yacht in Melbourne last week, according to The Daily Mail.
Several other models, allegedly hand-picked by Bieber, were also on the boat – and they even had to sign non-disclosure agreements and leave their smartphones behind.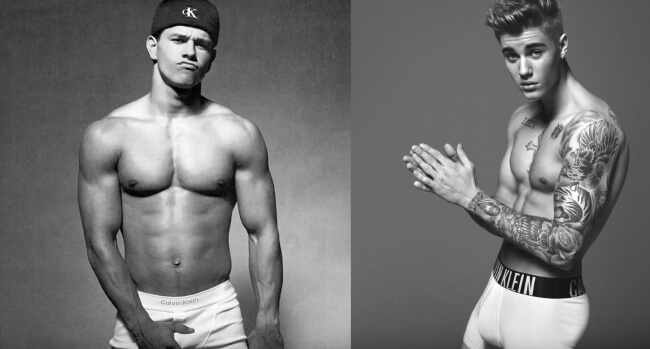 In 2015, however, one of the models took to Instagram to comment on Justin Bieber's revealing Calvin Klein ads. Comparing the two prominent CK models – Justin Bieber and Mark Wahlberg (years before him), she made it clear she was on Team Wahlberg – and had this to say about Bieber's member:
"#teamwahlberg all the way!! Bieber looks like just left church stuck some transfer tatts on to compensate his small dick and glorious 12 year old body!!!"
Of course, you can say A LOT about Justin Bieber (you can even say he's a shape-shifting lizard these days, apparently), but judging from all those nude photos we've seen over the years… small is probably isn't something that comes to mind.