The internet's been going crazy over the past few days, with the leaked photos of an allegedly naked Justin Bieber, showing, well, everything – and apparently there was much to see, as even Justin's dad seems to be impressed, with a couple of suggestive tweets and Instagram posts.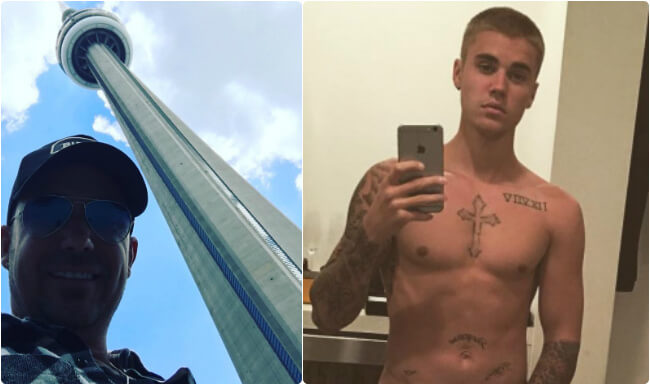 It all started a day after the nude shots, from a vacation in Hawaii, went viral –  The Daily Mail reports. Justin's father, Jeremy Bieber, first took to Twitter, in a tweet that was later deleted, saying "My Boy" – along with a cactus emoji.
But if that wasn't enough, Justin's dad then posted two Instagram photos of the CN Tower in Toronto (his hometown), which, for 34 years, held the record of being the tallest tower in the world (it's now the 3rd).
For "some reason", Jeremy tagged his son, Justin, on the tower's photos. Hmm…
This isn't the first time Justin's dad seems to address matters of size such as these. Last year, in another incident when Justin's nude photos were leaked, his father wrote in a tweet: "What do you feed that thing. #proud daddy"
The first shot with of the tower with Justin tagged:
And another one: