Fans of The CW's Riverdale series (and fans of its extremely hot stars, KJ Apa and Cole Sprouse), have had a rough month, having to wait until the show comes back with new episodes.
Well, the wait is over, and next week's episode is set to be "the sexiest ever" – as these new photos of KJ and Cole in the tub clearly demonstrate…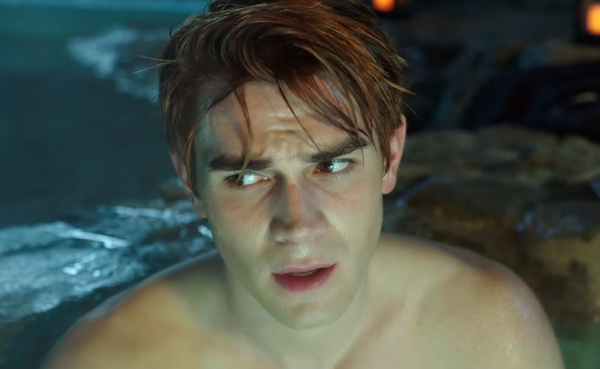 Riverdale is the CW TV show based on the Archie Comics series, with New Zealand-born hottie KJ Apa in the lead role, as Archie. It gives us constant shots of Archie in the shower, Archie playing the guitar while wearing very little… You get the point.
Riverdale also stars former child star Cole Sprouse, a hottie in his own right, and the Bromance between him and KJ has been the stuff of many erotic fantasies, and one cute sofa cuddle. And now – the two are sharing a hot tub.
Riverdale's creator Roberto Aguirre-Sacasa, shared a new image from Season 2, Episode 14, which will air on March 7. "Our sexiest episode of #Riverdale ever", he wrote in the caption, "And I'm NOT just talking about the hot tub scene…"
Six more days to our sexiest episode of #Riverdale ever. And I'm NOT just talking about the hot tub scene… pic.twitter.com/2DtvBLibCF

— RobertoAguirreSacasa (@WriterRAS) March 1, 2018
But wait, you say – sure, Cole Sprouse is there and he's shirtless, but he's kissing Veronica (Camila Mendes) – where's KJ? Oh, he's there – and can be seen on the teaser trailer for that same episode: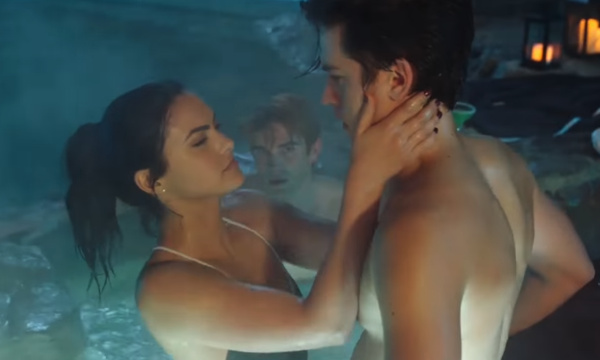 KJ looks kind of annoyed… we'll have to wait for the actual episode to find out why (we're sure it's not because Veronica was supposedly his girlfriend.)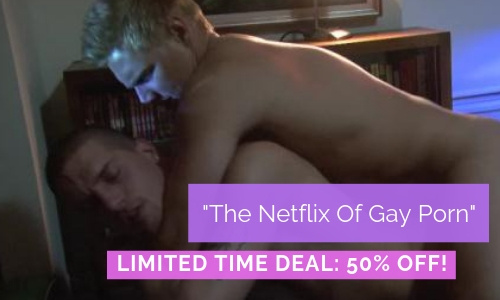 Watch the full trailer here: