Riverdale's KJ Apa and Cole Sprouse are probably the hottest Bromance couple on (and off) our TVs these days. So it was only natural for them to take part in a… compliment battle, saying to each other things like "KJ Apa is so hot, man, where do I get one?".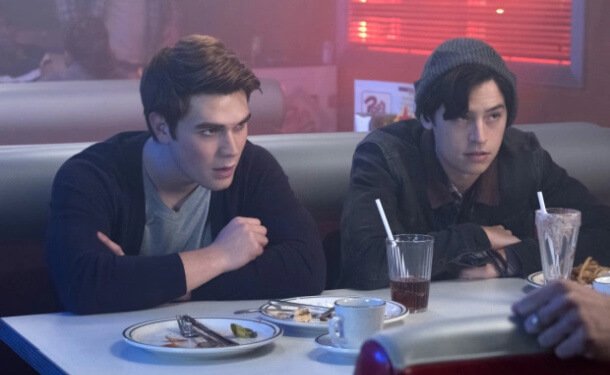 19-year-old KJ Apa (who is originally from New Zealand, hence the sexy accent) and 24-year-old former Disney star Cole Sprouse, were filling our screens with beautiful smiles and teen relationships this winter, on Riverdale, the series based on "Archie Comics".
https://www.instagram.com/p/B4n_ReCFSFk/
In the real world, however, the two have also been spending a lot of time together, including a camping trip (sleeping together in Cole's tent) and engaging in "Daddy Wars".
In a new video, Cole and KJ were brought together by Teen Vogue to talk to each other using only fan Tweets. So, we get to see them look each other in the eye and say things like…
Notice me and I will give you free Pizza forever Daddy

My ultimate goal in life is to drink a milkshake with you with two straws in

Cole Sprouse, I'm sorry for the audacity but you're so fucking hot!
And even… "Good morning, I love you", which leads to a confession from both of them, that they've already said "I love you" to each other in the past.
Watch their cute exchange right here: