When you're a YouTuber who looks like AbsolutelyBlake does, fans are going to want to see you get naked. Naturally. Which he does sometimes.
But this time, we get the next best thing – Blake parading around in sexy, tight underwear. Including a pair with a… penis pouch?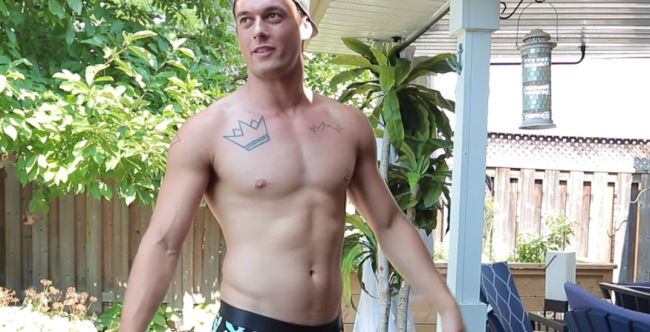 AbsolutelyBlake, as you may very well know by now, is a popular Canadian YouTuber (116,000 followers and counting) who often posts cheeky videos and crazy sex stories, and sometimes gets naked on Instagram. 
And this week – it's underwear time. Blake received three pairs of sexy underwear, plus, "it's hot as fuck" – so what better time to take most of your clothes off?
You can see him try all three – though, disappointingly, he covered the "penis pouch" at the front of the third pair. Hmm. Can we get a Director's Cut?
Enjoy: