Last week, we introduced you to popular (and hot) YouTuber Blake McPherson, better known as AbsolutelyBlake – right when he got naked on Instagram. This week, Blake opens up in a video, recounting the story of a threesome he had – with his buddy. And a cop.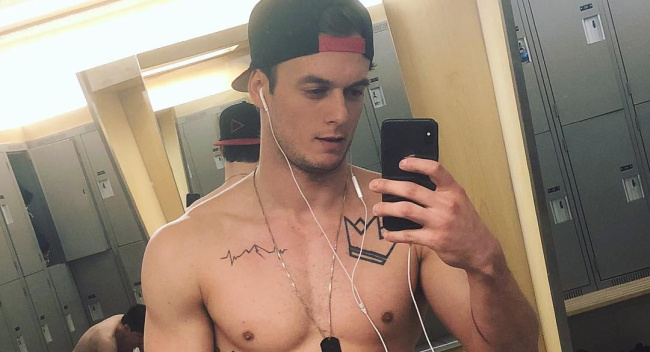 AbsolutelyBlake already has more than 64,000 followers on his YouTube channel – last week it was still 57,000, so he's growing fast. We're sure his very candid, very… sexy videos have something to do with it.
This week, it's story time – and while the cop in question was a woman, "the buddy" was not, and Blake experienced a straight boy's worst nightmare (or is it?) – their dicks touched…
https://www.instagram.com/p/BhzVHFLhpzX/?taken-by=absolutelyblake
"This event took place back in Ontario where I used to live", Blake begins his story. "I've been talking to this girl a lot, we had slept with each other before…"
"At a party, I invited my buddy and this girl over. We had a hot tub, a pool and a bar at the back yard – so it was really easy to get drunk…

We decided to go into the hot tub. This is where things start to get a little bit more sexual.

I remember me sitting in one corner, my friend sitting in the other corner, and she was sitting across from us. She swam over, sat in between us, and… went for the gold.

I remember looking over at my buddy… 'Do you guys want to go inside? We can have a threesome and maybe film it…'

And that's exactly what we did. We went inside, hopped on my bed, and filmed a threeway.

But here's where it got interesting and so embarrassing for me, because I'm the one who initiated this. I look over at my buddy… 'Do you guys want to try double penetration? Because I just want to be able to say that I've done it.'
The buddy kind of misunderstood what that meant – and thought he was supposed to go for anal sex.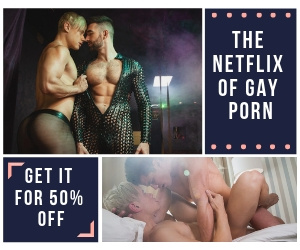 But Blake meant two penises in one hole.
"There's no other way to explain it but… my penis' tip has touched my buddy's penis tip in one vagina. Yeah guys… comment all you want how I must be gay because of that… but it was a super weird situation."
Many of the commenters on YouTube, quickly pointed out that "It's not gay if the balls don't touch". Right?
https://www.instagram.com/p/BhwujkwhxV0/?taken-by=absolutelyblake
Watch the full story right here and hear how it all ended: