We don't know about you, but we'll never miss a chance to gawk at hot YouTuber AbsolutelyBlake's naked body – even if it's a photo from 2016. Or as he calls it – "Throwback to 2016 Blake bum."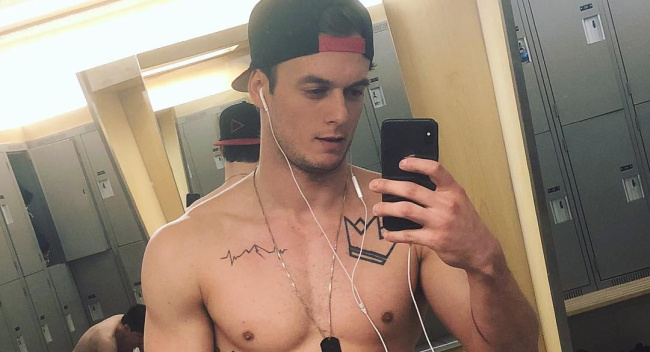 AbsolutelyBlake (also known as Blake McPherson) is a popular Canadian YouTuber (84,000 subscribers and counting) who often posts cheeky videos and crazy sex stories. And of course, he's sexy, so we keep waiting for him to show his body on Instagram. And this week, he did.
https://www.instagram.com/p/Bka8eATBmoJ/?taken-by=absolutelyblake
Of course, it would seem the guys on the other side of that balcony had an even better view – but we're not complaining.
And yep, this was Blake's SECOND bum-baring photo this week. Here's the first one:
https://www.instagram.com/p/BkQafwMhm7D/?taken-by=absolutelyblake
And if you need a reminder of what the other side looks like (yes, with clothes) –
https://www.instagram.com/p/Bj459pShA1V/?taken-by=absolutelyblake
Now go and watch his latest video, where he answers some fan questions including whether he would suck a dick for $500,000 (Spoiler: "It depends…")