It's a law of nature: If you're a hot famous man (and famous these days can mean a popular YouTube channel), you're going to get erotic (as in – sex) fan fiction written about you.
And when YouTuber AbsolutelyBlake found one such gay sex story – about himself – he was quick to read it aloud… on YouTube. And yep, it's kind of hot.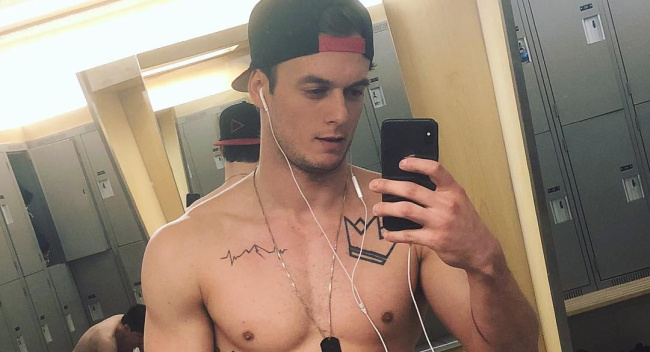 If you're not already following Blake McPherson, better known as AbsolutelyBlake, you should – even though he's straight (oh well), his channel is a breath of fresh air these days, being so open about things – including his sex life (Anyone said a threesome with a cop?). And it helps that he looks good, of course.
In his latest video, Blake reads out loud an erotic gay fan fiction story of a very sexual encounter involving himself and a male fan.
https://www.instagram.com/p/BiKrhZXBDjZ/?taken-by=absolutelyblake
"Today I'm going to share it with you. This story is VERY vulgar…", he says. "I also want to be clear that this story is not true, it is fake, even though it might sound like something that really did happen."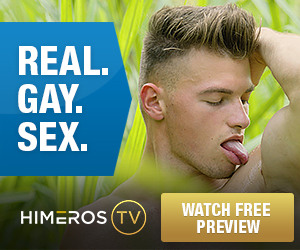 And so it begins – the two "meet" at what was supposed to be a fan gathering – but darn it, our storyteller is the only one who arrived. So of course, he goes home with Blake.
"Me being me and me being drunk I made a move and kissed him. His lips were so soft. After we kissed I stepped back and told him I was sorry that I should have never done that because I know he's straight…

I pulled him back in and as we kissed I felt his hands on my ass rubbing and grabbing. It was so hot. He began to pull me to his room. He started taking off his shirt and I stopped him.

He looked at me with a puzzled look. I said no I'm going to do this. I gently pulled off his shirt and started kissing his neck as I started down his chest. I found his hard nipples and began to lick and suck on them."
And it gets a lot more explicit than that… Watch the video right here: