Tom Daley is a man of many hats – an Olympic medalist diver, a sexy yoga master (sort of) a YouTuber, a cook, and a smokin' hot model.
Recently, however, Tom walked his first ever fashion runway catwalk – and thanks to his video blog, we get to see all those juicy parts.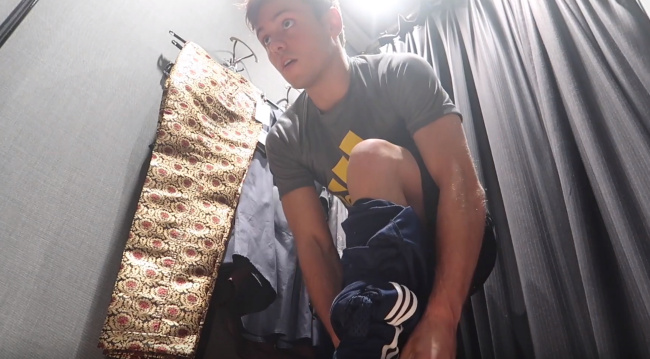 The 23-year-old diver, who got married to Dustin Lance Black this year, took part in a "Dolce & Gabbana" fashion show. The camera followed him everywhere – including into the fitting room, where he was trying to find comfortable clothes for the after-party.
Tom tries all kinds of outfits (as one does in a dressing room), takes it all off (well, almost), then wears something else, and back again… while we get to enjoy the view.
Later on, he looks stunning during his runway show… Watch it all here: