It's been a sad couple of months for gay celebrity power couples – first Colton Haynes filed for divorce from his husband, then Russell Tovey broke his engagement, and now – British singer Sam Smith and US actor Brandon Flynn's relationship is reportedly over.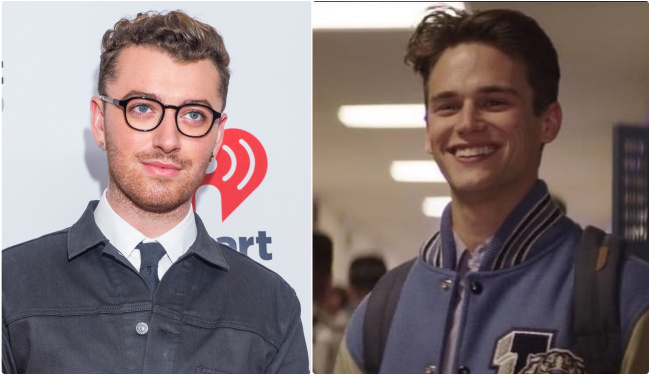 Brandon Flynn, the 24-year-old actor from Netflix' hit series 13 Reasons Why, came out as part of the LGBTQ community earlier this year. Sam Smith, the 26-year-old successful singer and Grammy award winner, came out back in 2014.
The rumors of a relationship between the two started when photos of them kissing on the street were published, and they later made is "Instagram Official" with a series of adorable photos.
Now, after nine months, their breakup is Instagram Official – almost – after Sam deleted a few of their romantic photo. According to The Sun, the split came because "they are both so busy with their careers" – a common show-biz occurrence.
"Sam and Brandon had a real whirlwind romance. They really fell for each other. Sam is obviously devastated. This is the most significant relationship he has ever had."
Earlier this week, Brandon attended Pride in the US with his co-star, Tommy Dorfman.