British singer Sam Smith is having a good year: Not only with his popular music, but also on the romantic side, with his much-talked about relationship with 13 Reasons Why actor Brandon Flynn.
In a new interview, Sam opens up about their relationship, his dreams, and coming to grips with being a gay man.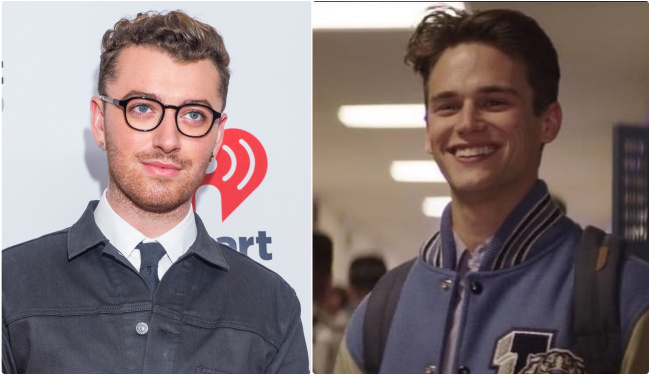 Sam Smith is a 25-year-old successful British singer and Grammy award winner. He came out publicly as gay back in 2014, and in an interview with V Magazine, where he was interviewed by none other than Sarah Jessica Parker, he says he only became a "properly gay man" in recent years – and his second album demonstrates that.
"When I wrote the first album, I was in love with a straight man, he didn't love me back, and I was very comfortable in my longing. With this record, I became a gay man. I started having proper relationships with men. Sometimes they were in the wrong and treated me in a bad way, and sometimes I was in the wrong."
Sam also talks of a day in his past when he sat down to draw his dreams. "I drew myself performing in the O2 Arena in the U.K., a Grammy, me with children and a husband", he says. "I almost feel like I manifested it. Your imagination is a powerful thing – use it, run wild with it. Who knows what will happen."
https://www.instagram.com/p/BdZ0RNYgIm9/?taken-by=flynnagin11
And of his current relationship, with Brandon Flynn? While, as usual, Sam doesn't mention him by name – he says the relationship might actually change his music.
"I'm in a relationship right now and for the first time, I think I deserve to be happy. I'm actually asking myself if I'm going to be writing some happy love songs soon."