Popular openly gay British singer Sam Smith was the cause of many red faces this week, as he described a particularly awkward encounter with His Royal Highness, Prince Harry.
And that's not all – as on the same interview, Sam also gave himself a very naughty tagline, also involving… dicks.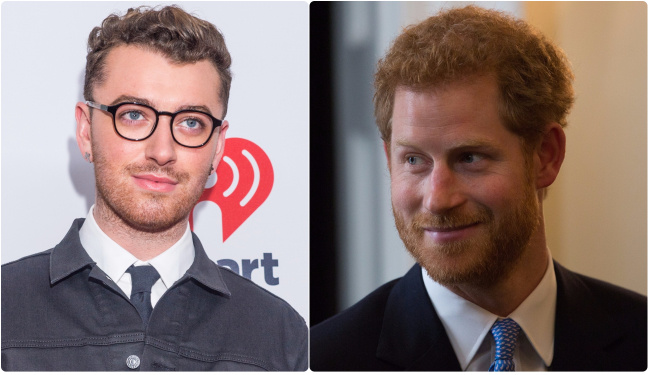 Sam Smith is a 25-year-old successful British singer and Grammy award winner. He came out publicly as gay back in 2014, and these days he is rumoured to be dating Netflix' 13 Reasons Why hottie, Brandon Flynn. 
This week, Sam was a guest on Watch What Happens Live with Andy Cohen a show that supplied us with a lot of sexy – and surprising – celebrity quotes (such as Macklemore talking about his nude Justin Bieber portrait.)
Sam was asked by Andy about his reaction to Prince Henry of Wales' (commonly known as Prince Harry) engagement to American actress Meghan Markle, and whether he has ever met the Prince.
I've met him a few times. They told me to bow, and I thought when you bow.. I really bowed, I was at a right angle. It looked like I was about to suck his dick or something.

He looked at me thinking 'Why are you bowing that low?'
Watch that story right here:
But wait, that's not all – later on the show, Sam was asked by a caller what his Desperate Housewives tagline would be, if he were on that show.
Sam's answer surprised both Andy and fellow guest Patti Labelle –
It would just be… I'm a dick monster. You just like… you hunt for the dick.
So now we know… watch it right here: