Back in 2016, it was reported that American rapper Macklemore bought a painting of a nude Justin Bieber with pancakes on his dick.
A year later, Macklemore confirms that he not only still owns the painting – but it's actually on his bedroom wall, and it sort of helps him with his orgasms.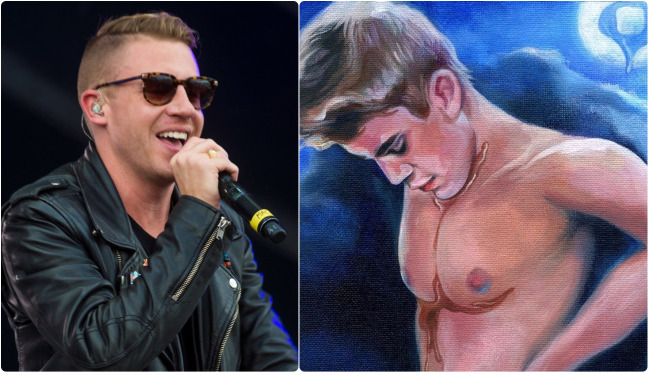 Benjamin Hammond Haggerty, mostly known as Macklemore, is a 34-year-old rapper. Last year, he bought Bieber's nude painting on Etsy – and it shows a very naked Bieber, balancing pancakes on his penis. Oh, and there's also some sticky maple syrup splashed over his body.
Dan Lacey, The artist who drew this painting, told Vulture that he painted the picture, called "Bieber crotch pancake", before those infamous nude photos were released. "To me, pancakes happen at a spiritual level", he said, "sometimes expressing themselves as eroticism."
Im thinking pancakes for breakfast….with some nice maple syrup. Who doesnt love maple syrup? I love maple syrup….

— Justin Bieber (@justinbieber) September 28, 2010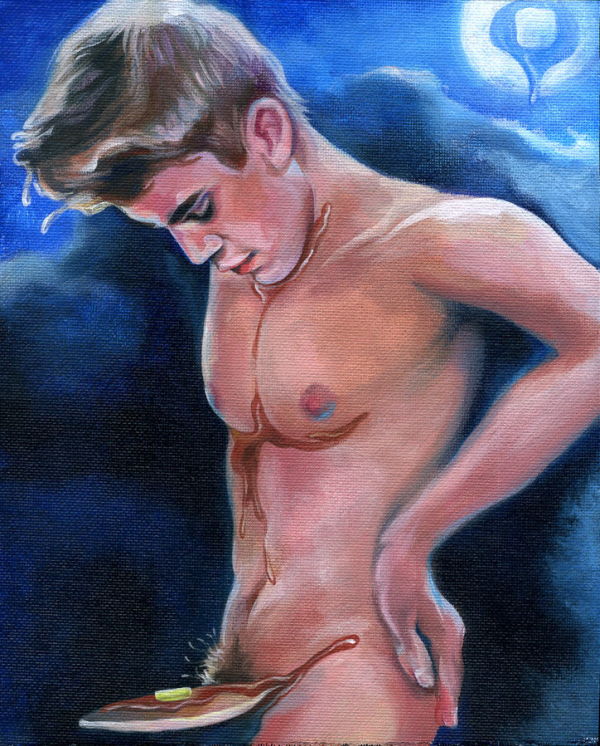 This week, Macklemore was a guest on Watch What Happens Live with Andy Cohen where, naturally, he was asked about Bieber's painting.
"I bought it on Etsy as a white elephant Santa gift that at the end of the night just stayed at my house. No one took it.

"I'm very proud of it, and it's become a huge headline. It's like, 'Macklemore owns a naked Justin Bieber dick pancake painting,' and it's part of my thing now. So it goes right above my bed and whenever I'm with my wife intimately, I can always stare at it if I want to control my orgasm, just slow it down."
According to Macklemore, the painting never came up in his conversations with the real Bieber. Weird.
Watch the video right here: