The rumors have been in the air since last week, with Colton Haynes deleting most of Jeff Leatham's photos from his Instagram account, but now it's reportedly official: Colton has filed for divorce from Jeff, according to TMZ – after six months of marriage.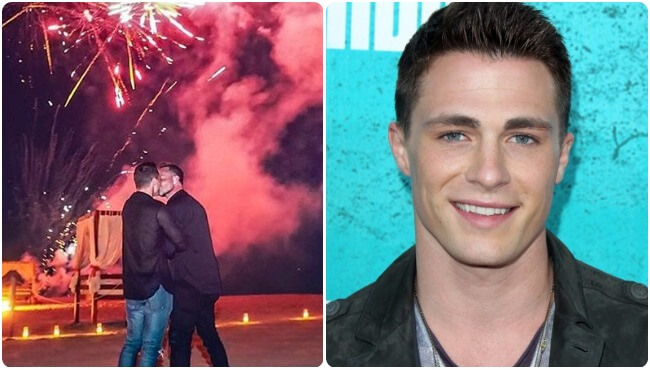 29-year-old Colton Haynes, the out Arrow and Teen Wolf star, was presented with a surprise marriage proposal back in March 2017. 46-year-old Hollywood florist Jeff Leatham proposed on a candle-lit beach, during a vacation in Mexico, and the two got married in October.
But now, the separation is official, after Colton filed for divorce in Los Angeles. In the divorce documents, obtained by TMZ, "irreconcilable differences" are cited as the cause for separation. Colton also requested the court eliminate any request for support from either him or Leatham.
Last week, following social media backlash (and a recording of a song Colton wrote, called "Man It Sucks", with lyrics that address "cheating drama"), the actor took to Twitter to clarify that Jeff "would never cheat", asking his fans to stop being mean.