In case you haven't been following the news, young Hollywood star Garrett Clayton came out last week with a moving social media post. Now, we finally get to see photos of him with his writer boyfriend – Blake Knight.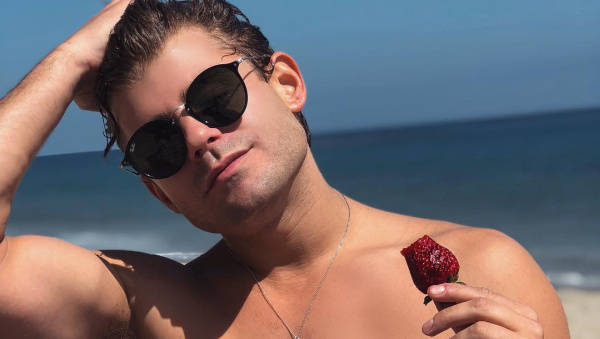 27-year-old Garrett Clayton was a Disney channel star thanks to the Teen Beach Movie, he later portrayed gay porn actor Brent Corrigan in the King Cobra biopic, and will soon be seen in a new film – Reach.
Last week, Garrett addressed his boyfriend publicly for the first time, and received a lot of warm and supportive responses on social media (And some haters which history will forget). Now, he can finally post photos of the both of them together.
The first one shows Garrett and Blake in a warm embrace – during a trip to Iceland:
Fan were understandably excited to see the photo ("You're an inspiration to everyone"), while some only got the news now… ("Wait, is he gay?!").
Blake also posted a series of photos on his Instagram account, thanking the fans for their support.
And with this photo from 2016, we can deduce Garrett and Blake have been dating for at least two years.
Indeed – relationship goals.