American actor Garrett Clayton has always been hot, though recently he's been uploading hotter-than-ever summer body photos to Instagram. Yet, in a new project, he wants us to remember people don't ALWAYS look like that… so he uploaded a real, no-filters morning photo.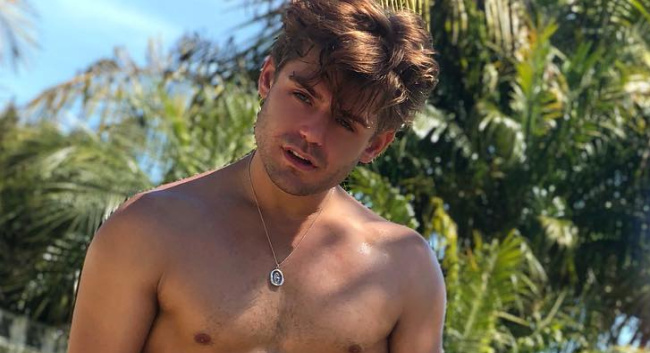 27-year-old Garrett Clayton, The former Disney star who we saw last year as gay porn star Brent Corrigan in King Cobra, is joining fellow actor John DeLuca for a project called #WokeUpThisWayChallenge, in order to "bring some realness back to social media."
It's really easy to get caught up in comparing your life to "perfect" ones portrayed on social media.

Constant comparison of our lives to other people's edited highlight reels isn't good for our collective mental wellness.

So here's an unedited pic of me from first thing this morning with a pimple i've named Henry and very sleepy eyes.
So what does Garrett look like first thing in the morning? Well:
Granted, that's still hotter than most of us in the middle of the day. But we appreciate the gesture.
And here's Garrett when he's fully awake:
OK, Let's have some more:
And he's also celebrating Pride season: