Garrett Clayton's been spoiling us in recent months – with hot photos on the beach, and even as a skater. Well, the actor/model is at it again – with another set of delicious abs' photos.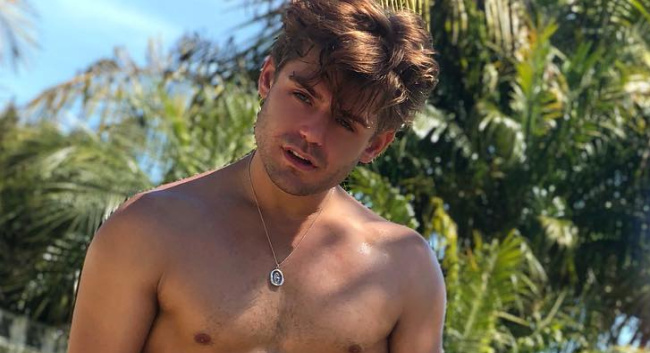 27-year-old Garrett Clayton, The former Disney star who we saw last year as gay porn star Brent Corrigan in King Cobra, has been showing his "Summer Body" on Instagram, following some hard work at the gym – and it shows.
A few days ago he showed us his lemons, with his fans wondering what it is he's looking at down there, exactly –
Then he went outside, for a wonderfully shirtless Saturday morning –
What's next? We'll keep watching. For now, you can also watch this trailer for his upcoming film, Reach.