With porn biopic "King Cobra" getting a lot of rave reviews, its star, former Disney-kid Garrett Clayton who plays porn performer Brent Corrigan, is giving interviews, and leaving those Disney days far behind him.
Now, in a fascinating interview with PrideSource, he talks about the original Brent Corrigan's porn work, being nude on-screen – and his own sexual orientation.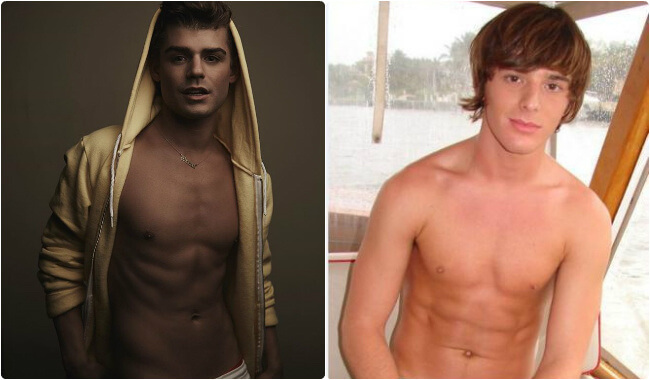 "At one of the film festivals", Clayton tells in the interview, "Somebody asked me and Justin [Kelly, the director] what our favorite video of Brent Corrigan was. It's the first video he did with Bryan where he's lying in the lawn. Nobody knew at that time that he was 17, and I was just surprised that there are so many sites that still have that video online. It's crazy.
"And to see him as a 17-year-old doing this, and the fact that I can find it online… I just think it was fascinating to watch somebody at that age doing what they're doing."
"King Cobra" is based on events from 2007, when porn producer Brian Kocis (Christian Slater in the movie) was brutally murdered by two rival porn actors/producers, Harlow Cuadra and Joseph Kerekes (James Franco and Keegan Allen), in hopes of snagging Kocis' studio star –  Brent Corrigan.
In the movie, Clayton also has to get naked – which wasn't necessarily an easy thing to do.
I spoke to Justin about what I would agree to do, and it was: If you discuss with me first and I can understand logically why the nudity is a sexual act that can promote the plot in this scene, then I'll do it.

When I'm in the shower, it's a sign he's becoming comfortable with his sexuality. The montage is showing him becoming a star. At the end, I have my butt shot.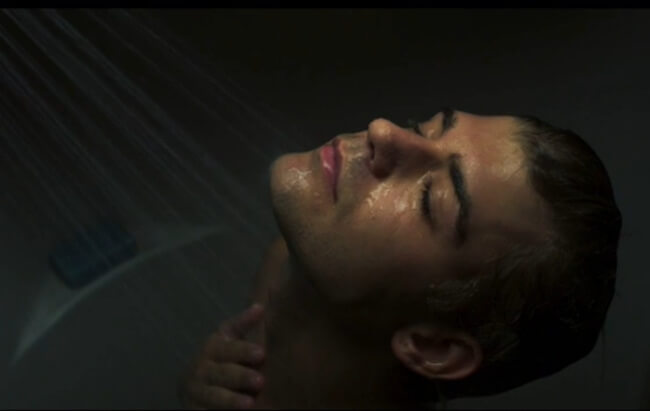 And naturally, the subject of Clayton's own sexual orienation also comes up:
I moved out to LA to have a career where I got to play characters and focus on work and do all these awesome things, and I'm getting to do that now. I just don't think it's pertinent to talk about my personal life. I don't think it adds to the work; it just distracts from it.

I'm supportive of an open-minded lifestyle and letting people do what they want to do with their lives, so it's nice to be able to do another, different type of role. Acting is about stepping out of body and getting to see different lives and experience different things, and I got to do that in this movie.
Ambiguous enough for you? Read the full interview over at PrideSource.
h/t: Instinct Magazine