KJ Apa, who portrays Archie on The CW's Riverdale, has a habit of posting cheeky "They Caught Me!" videos on his Instagram account (last week he was caught filming himself shirtless in the dark.)
This time, the kink goes up to 11, as we get to see KJ being… spanked… with a belt… by a shirtless man… while doing push-ups. Are you still breathing?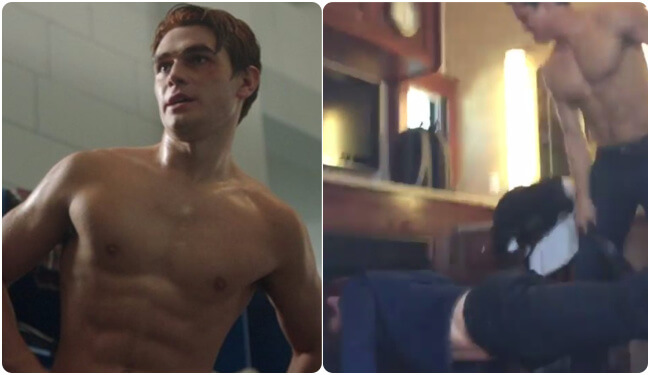 The 20-year-old actor from New Zealand burst into our lives this year, as one of the hottest things on TV (along with several other Riverdale hunks, such as Cole Sprouse and Casey Cott).
The show makes a point of showing KJ's amazing abs practically every episode (preferably wet), so he has to work hard on that six-pack. But sometimes going to the gym just isn't enough, sometimes you need some extra motivation.
Cue the shirtless hunk standing above you with a belt, which is what we can see in KJ's latest Instagram video. We're not sure who the man spanking KJ is – possibly a trainer, or maybe one of the other Riverdale hotties.
Either way, fans are already calling this "Fifty Shades of KJ".
Enjoy:
https://www.instagram.com/p/BW_YqbeHbza/?taken-by=kjapa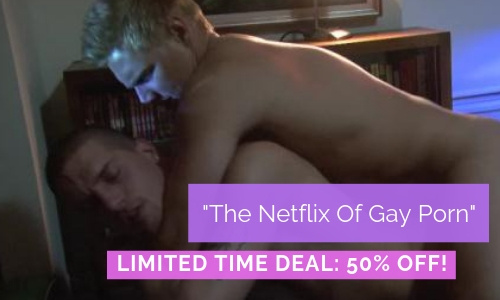 And that's what those abs look like on set:
https://www.instagram.com/p/BWOMEG2nFSI/?taken-by=kjapa