It's no secret we love Garrett Clayton, and for a lot of good reasons – he's a fine actor, he can sing, he's openly gay, and, yes – he's super hot, especially when he takes his clothes off.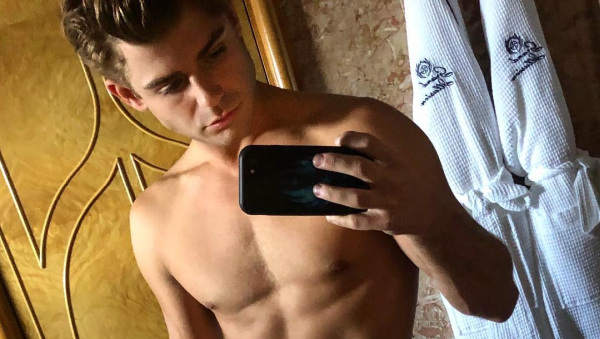 Garrett Clayton, who is celebrating his birthday today, first got popular as a Disney channel star, on the Teen Beach Movie series, where he played alongside Ross Lynch. In 2016, Garrett ditched the Disney persona, and starred in gay porn biopic King Cobra, based in part on the life of gay porn star Brent Corrigan.
But we're here today to unapologetically look at this body – so let's go.
Then there's this…
The two sides of him
With his equally hot husband, Blake Knight
Hercules!
"Moments before I broke the crotch"
The memories of summer
Merman Clayton
All sweaty
We'll send you off with that