Earlier this week, we told you about actor Garrett Clayton's romantic proposal moment. Now, it's time for some mischief, as he had to react to fans who thought his latest Instagram photo showed him with… cum on his face.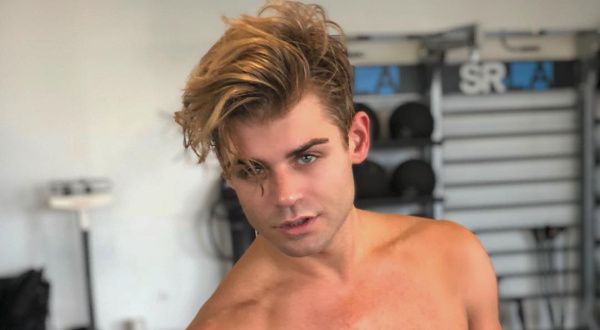 27-year-old Garrett Clayton started his career as a Disney channel star, on the Teen Beach Movie series, along Ross Lynch. In 2016, Garrett starred in the gay porn biopic King Cobra, based in part on the life of gay porn star Brent Corrigan. And then, in 2018, he came out as gay in an Instagram post.
Today, Garrett posted a funny-face photo, with the caption – "Can we all just stop taking ourselves so seriously? 🤪"
In the photo, as you'll see in a moment, Garrett had some white, well, fluid near his mouth. Now have a guess what his fans (he has 1.5 million of them on Instagram) were thinking out loud in the comments.
So the comments ranged from "Omg that's cum? 😂 Sorry I love u", to "Sis u got a lil something on your chin but that's none of my business", and even "Snowballin'".
Eventually, Garrett had to add an explanation to the caption, because we're all much too thirsty.
Update: some of ya'll have the dirty minds. Obv, that's spit on my chin. I'm not a complete idiot. Only 75%
Still, imagination can be a fun thing, right?