By now, you surely know popular gay YouTuber Davey Wavey deals with sex A LOT. Be it with naked porn stars, guides for bottoms, or men's orgasms – sex is definitely one of his favourite topics (hey, we're not complaining here!).
So it goes without saying, that masturbation is also, we assume, a favourite topic. So can Davey survive for 21 days WITHOUT doing it?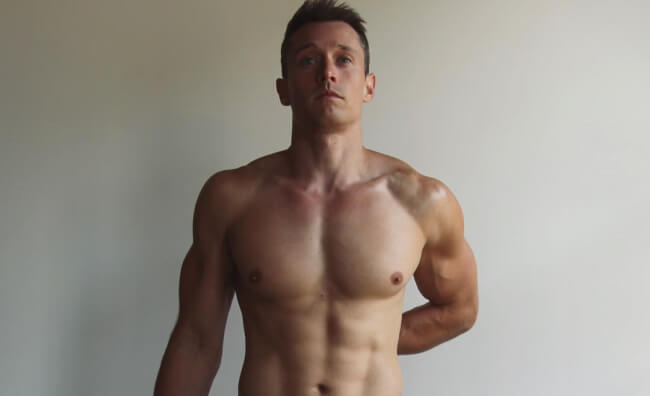 These days, Davey is all about Tantric sex. He recently released an erotic sex-ed video series (along with porn star Blake Mitchell), so he's trying to live according to the Tantric sex principles – one of which, is to let your "sexual energy" build.
Which is why, just like Seinfeld (but without the competition), he's decided not to masturbate – for 21 days.
The video was taken on Day 6, and Davey is already on edge:
I am literally going cross-eyed because I'm so horny. By day 4, on a scale of horniness, I was probably a 10. All I can think about is sex. I look around my apartment, and all I can think is 'what things I can fit up my bum'.
Will he make it all the way through to the end? What will his prize be on Day 21? Can he fit a phone up there (?!)…
All important questions. Watch the full video to find some of the answers: