Davey Wavey's always been pushing borders when it comes to nudity and erotica, mostly with his popular YouTube channel.
Now, he's crossing that border (sort of), with the release of his Tantric sex education project, the very explicit – "Unlocking Your Erotic Body" program.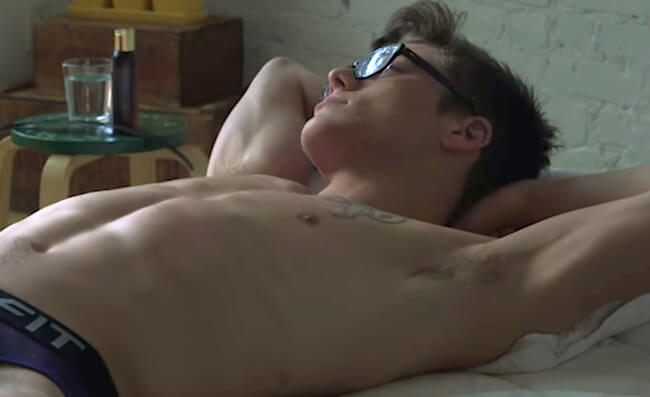 In the program (which is available on-line for purchase and download), Davey collaborated with tantric coach Ian Ellington, and gay porn star Blake Mitchell. Together, they're on a quest to teach you how to experience full-body orgasm.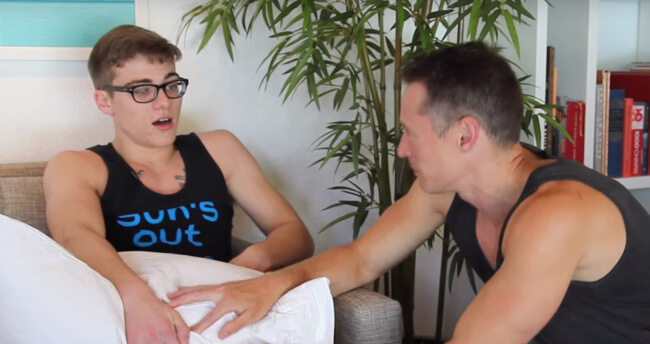 This isn't Davey's first collaboration with Blake Mitchell – we've already seen them auto-blowing together, and getting naked together, but this time, it would seem, nothing is censored, as Davey explains –
This is a fully erotic program designed for men. It contains nudity. We talk about real issues. It's full-front and explicit – and I'm not sorry about any of it.
What do you get in the virtual package? Audio guides about discovering your erotic potential, masturbation and full body orgasms, as well as two video guides – one of "guided masturbation" with Blake doing the…eh…masturbation, while Davey narrates, and another video guide in which "Davey Wavey helps facilitate a full body orgasm in Blake Mitchell".
You can currently get the program for $69 over at Davey's website. Watch a teaser right here: