Davey Wavey and gay porn star Blake Mitchell already have a history together. There was the time they got naked together, and that video where they covered the way people fuck, and now – Davey and Blake are at it again, studying Tantric sex together (while Blake's getting oral sex from a robot. You know, a normal day at the office).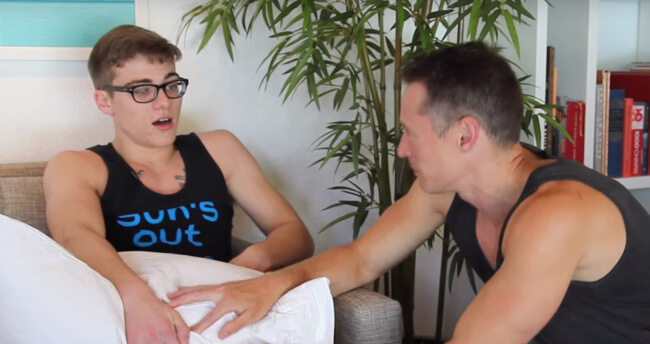 "Blake is here this weekend, because we're working on an 'Orgasm Related Project", Davey explains (again, our work projects never sound so interesting). In a few weeks, they'll apparently have a too-hot-for-YouTube video, involving Blake Mitchell's penis and Davey Wavey's… hmm… we don't know yet. [Update: The video's eventual release was covered here.]
But for now, they've decided to give us a sample of the upcoming video, along with a few Tantric sex tips. While Blake is being blown by a machine, naturally.
We don't want to spoil anything, so just watch the video right here – and remember Blake's tip – Don't forget to breathe!