By now we've all seen Dacre Montgomery's – Stranger Things' Billy – shirtless audition video. And while it was somewhat disappointing not to see the full g-string version, it was still impressing. Now, Dacre talks about the tape – and how he found the courage to do it.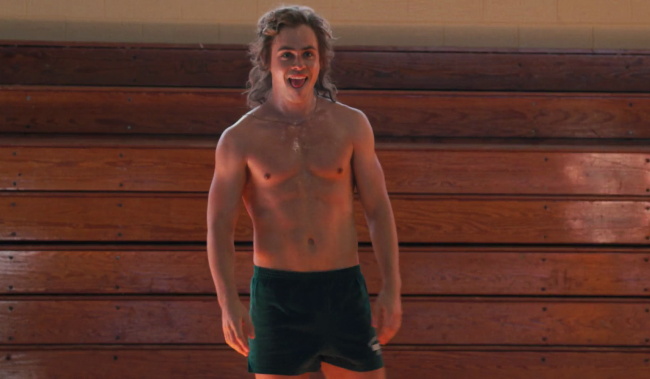 Dacre Montgomery, the 22-year-old Australian actor, first came into our lives when he portrayed the "Red Power Ranger" in last year's Power Rangers reboot. Then, we saw him as Bad-Boy Billy on Season 2 of Stranger Things. Him – and his impressive abs.
When Dacre heard there were auditions for the role of Billy, he got himself a g-string and danced to some 80's music in front of the camera. That's the tape he sent The Duffer Brothers, the creators of the show.
In an interview with TheWrap, Dacre talks about the courage he found in acting out that dance.
"I cared about something and I cared about it a lot. I was just trying to find something different.

I'm so self-conscious right now of standing in front of your camera and dancing, but what if a version of Dacre could be in his parent's walk-in robe, rolling a camera by himself and not be self-conscious for a minute?"
Dacre is expected to reprise his role on Season 3 of Stranger Things.