We first heard about Dacre Montgomery's G-String-wearing audition tape for Stranger Things back in March and were eagerly waiting for it to pop up. Well, the wait is over, as Dacre himself finally released it. But there's a catch…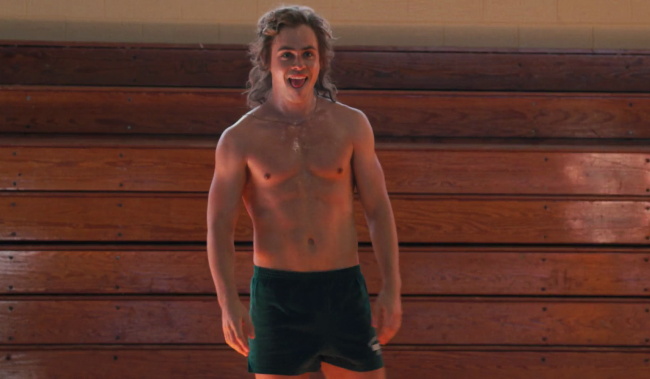 Dacre Montgomery, the 22-year-old Australian actor and his perfect abs, first came into our lives when he portrayed the "Red Power Ranger" in last year's Power Rangers reboot.
Now, we finally get to see him as bad-boy Billy on the second season of Netflix' Stranger Things. While the mullet and silly facial hair are a bit distracting – those amazing abs are still there.
https://www.instagram.com/p/BBbcrlWDWe8/?taken-by=dacremontgomery
Back in March, Dacre talked about the audition tape he made for the role. "I wanted it so badly I made it like a short film. I had an opening score, opening titles and credits. And I got in like a G-string and danced naked to '80s music with this leather jacket and crazy glasses."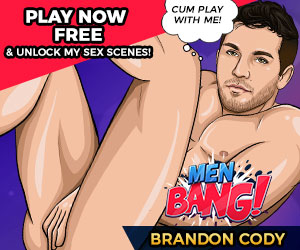 Now, in an interview with GQ Magazine, Dacre is finally releasing that infamous audition tape – though, unfortunately, even though he's shirtless – there's no g-string to be seen. Maybe he censored that part…
"I did a play in high school, and that's the only reason I had this nude-colored G-string", Dacre tells GQ. "I think Billy's kind of unpredictable nature, it's not like me. It's obviously not like me to get in a G-string and do that, so I was like, what wouldn't Dacre do?
"And I was like, Okay, what better way to do that than to oil myself up, put on a G-string, and… yeah."
So yes, he did oil himself up for that dance. Guess we'll have to wait some more to see the FULL audition tape. For now, we can take comfort in Dacre's Instagram account…
https://www.instagram.com/p/BPgkFiPlhsn/?taken-by=dacremontgomery