Dacre Montgomery was a real bad-boy on Season 2 of Netflix' Stranger Things (no spoilers here other than that, don't worry) – and even though his mullet and facial hair were mighty-annoying, his abs were perfect.
Which is why we're so envious of Sarah Hindsgaul, who's in charge of the hair department on set. As well as Dacre's abs, it seems.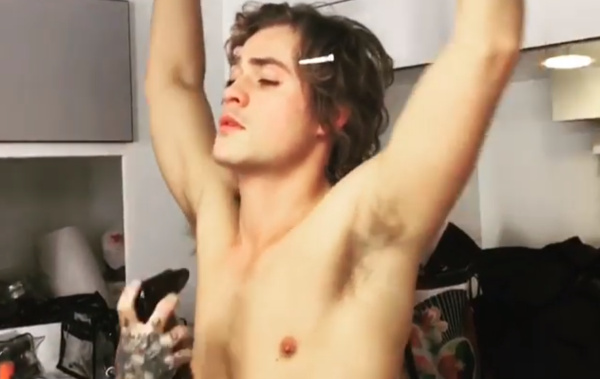 Dacre Montgomery, the 22-year-old Australian actor, first came into our lives when he portrayed the "Red Power Ranger" in last year's Power Rangers reboot. And yes, his abs were already perfect back then.

In a video posted by Sarah on Instagram, she is seen spraying Dacre's body with "a kiss of sun", as the caption suggests:
"Yes his abs aRE real just a kiss of sun"
And that mullet? Just a wig, thank God.
And here's another look at those abs:
https://www.instagram.com/p/BBbcrlWDWe8/
h/t: JustJared