After a rough couple of months for Colton Haynes, perhaps we're getting some good news. Despite having filed for divorce two months ago, Colton and his ex, Hollywood florist Jeff Leatham, were seen together at an airport this week. What does it all mean?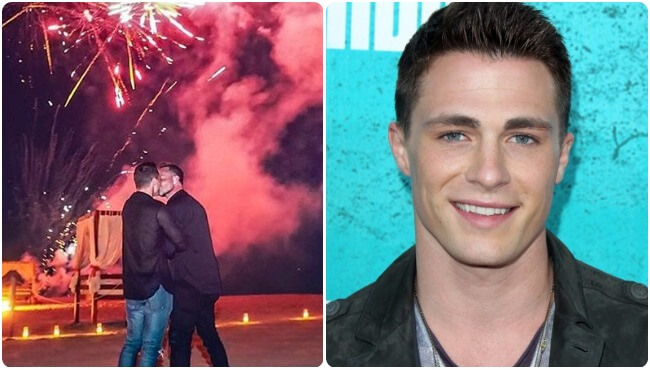 30-year-old Colton Haynes, the out Arrow and Teen Wolf star, was presented with a surprise marriage proposal back in March 2017. 46-year-old Hollywood florist Jeff Leatham proposed on a candle-lit beach, during a vacation in Mexico, and the two got married in October.
Then came the split and the divorce, though Colton made sure to clarify that "Jeff would never cheat on him."
Last Wednesday, according to The Daily Mail, Colton and Jeff were seen walking together at the LAX airport. Jeff reportedly tried to avoid the camera, while Colton "appeared to reach to his ex-husband's hand."
Are there good relationship news on the horizon? It's too early to tell – though whatever this is, Colton and Jeff should try to take their time outside of the spotlights this time.