Hard to believe, but two months have passed since we last took a close look at Modelling boyfriends Zander Hodgson and Troy Pes, and their gorgeous, naked bodies. Well, no time like the present!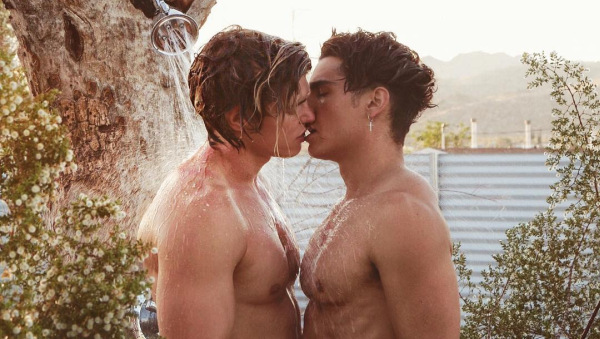 Zander Hodgson is a 28-year-old model and actor who last year came out as gay. Then, he made his relationship with fellow model Troy Pes "Instagram official". Then, we saw their bubbly butts, and all kinds of hot – and romantic – and quite revealing – photos of them. Oh and then we saw them naked in the shower, in Morocco of all places.
Well – good news! They're naked again, this time at a hotel in Australia. OK, Not entirely – there are towels involved, and Zander is hiding a little too much, but Troy… well… Enjoy:
You probably want a bit more skin from Zander at this point. Well then, we have this for you:
Obviously, they spend a lot of their time in bed – because wouldn't you?
We could do this for hours, but the weekend is coming. So we'll leave you with this