What happens when two extremely hot male models become a couple? Instagram explodes with sexiness is what happens – as Zander Hodgson and Troy Pes clearly demonstrate.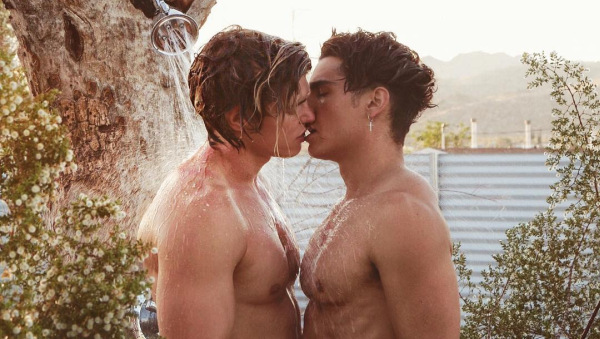 A couple of years ago, Zander Hodgson, a model and a TV actor, came out as gay in an emotional video. A short while later, he made his relationship with fellow model Troy Pes "Instagram official". Then we saw their bubbly butts.
Since then, they've been all over Instagram with their adorable sexy-couple photos, and we've been following them around – especially their nude moments, of course – so here's an updated collection:
1. Magic Moments
2. Wet moments
3. An Adventure
4. Hand in Hand
5. Cake Day
6. Bae Watch
7. Recharging
8. It's kissing time
9. Relaxing some more
10. The best vacation clothes
11. All wet!
12. Now we're all wet
13. Now they're naked
14. We'll keep watching
Video Guide: How To Have Multiple Orgasms [NSFW] ⮕