For a while now, we've been following YouTuber Zach Garcia's beautiful relationship with his boyfriend, through his videos and vlogs. Now, he decided to pop the big question, but first, like a good boy, he needs to ask permission from his future mother-in-law…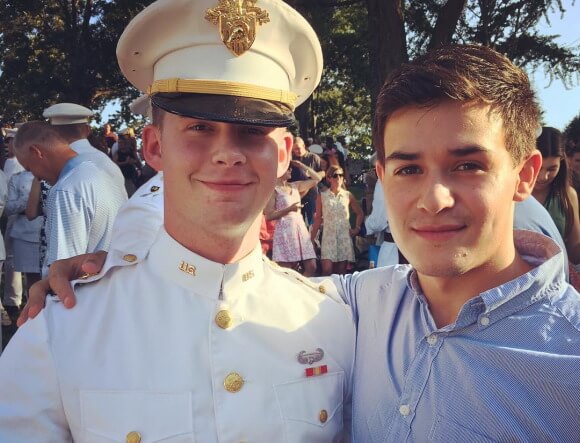 Zach decided to document the entire proposal process on his YouTube channel. The video starts with him rehearsing the actual proposal, trying to find the right words.
Alastair… I've been thinking about this for a while now and I've been going back and forth around it in my head. I know you're the one that I love and I know that you're the one that I want to be with. No matter where you go… damn it.
Next, a very nervous Zach sits down to call Alastair's mother – to ask for her permission to marry her son.
"My heart is just going", he says. "The worst that could happen is she will just tell me no… I'm going to marry him anyway!"
And then he makes the call. "I don't even know how to start. I just wanted to get your permission to ask if he'll marry me…"
The mother's first reaction? "OH WOW…"
Listen to the whole conversation – and her answer – right here (and when you're done, go watch part 2 – the proposal)
Update: Since then, they got married!