Earlier this week, we were moved by Zach Garcia's call to his boyfriend's mother, asking her permission to propose to her son. Now comes the second part of the video – the actual proposal to Alastair – and it WILL bring you to tears.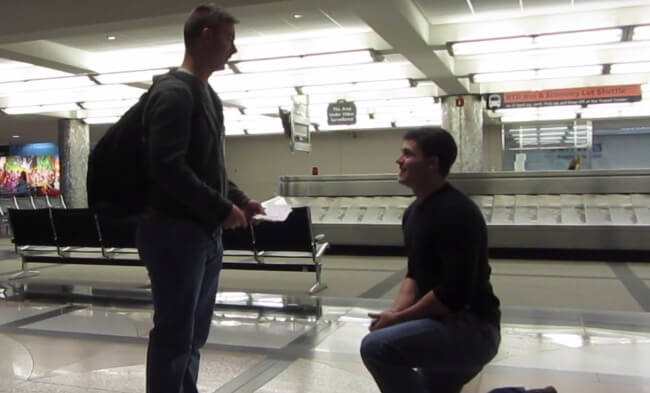 The video starts with Zach in his Denver hotel room, shortly before he goes to the airport to meet his boyfriend, Alastair, who's in the military.
The plan: welcome Alastair with a "Happy Birthday" sign, which holds a surprise – a fake airline ticket, which hides the "Will you marry me?" message.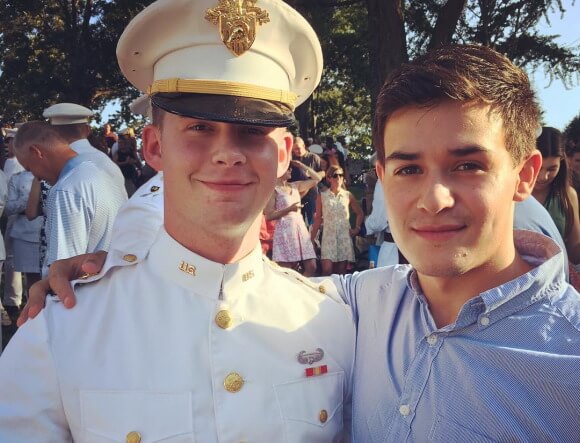 Zach was also planning to give Alastair a watch instead of a ring, for the engagement – "Being a gay couple we ain't traditional anyway. We said that if we ended up getting married, that's when we'll do rings."
From there it turns into an emotional clip of the two together throughout their relationship, the actual proposal – and the reactions.
Watch is right here: