For many years, popular YouTuber Davey Wavey (1 million subscribers and counting) has been pushing YouTube's boundaries with cheeky – sometimes outright erotic – videos.
Now he's finally taking it a step further – with an actual gay porn site. To celebrate the launch, Davey tasted semen in his latest YouTube video.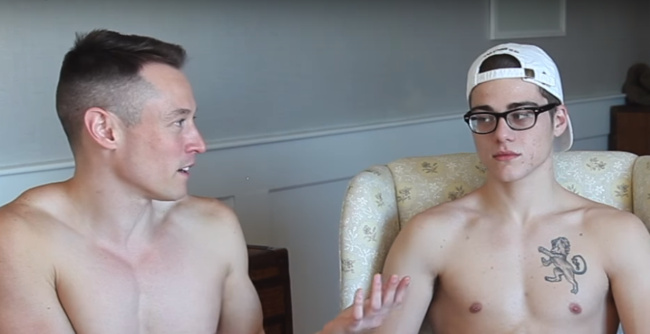 Davey Wavey is a 33-years-old Gay YouTuber, who's been releasing entertaining – and sometimes thought-provoking – videos for years.
Last year Davey already dabbled with some erotic content, with his "Unlocking Your Erotic Body" series, and on his YouTube channel he had several collaborations with gay porn stars over the years, such as Blake Mitchell, Joey Mills and Brent Everett. Now, he's taking that extra, explicit step.
"I want to share the biggest news of my entire life", Davey says in his latest video. "For the last year and a half I secretly have been working on a website called 'Himeros.tv' that I finally launched."
"It's like porn, but so much better. It's so much more than porn – it actually enhances your experience of sex and sexuality.

And it's not just because we have amazing models, but because we worked with some really incredible experts – sex coaches, and really amazing directors to make content that has never been created before."
Davey says he's keeping the membership count small – so the site can remain "exclusive". But in a few days, he'll open "a few spots" for those who want to pay and subscribe. For now, you cant also see Davey on the new gay porn parody of Justice League.
Looking at the Himeros.tv website (NSFW Link!), some of the porn stars Davey collaborated with in the past are featured – such as Blake Mitchell, Josh Brady, Joey Mills and others.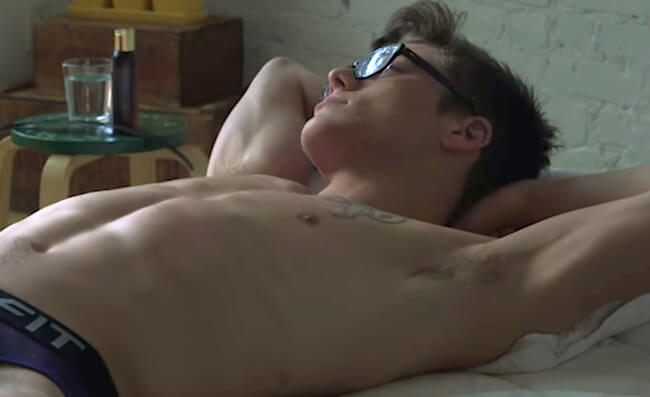 If you're expecting "soft-core porn", don't – there are penises front and center. The videos, however, have titles like "How to have full body orgasms", "Secret to cocksucking" and "Creative sex positions" – so it aims to be instructional, as well as [very] explicit.
You can hear Davey talk about the new website in his latest YouTube video, where he also performs… a semen tasting challenge. Because why not.