Popular gay YouTuber Davey Wavey is known for pushing boundaries online. He's also known for collaborating with gay porn stars.
This week, Davey is doing both, as he's playing a very literal "What's Up My Bum" game with gay porn star Brent Everett.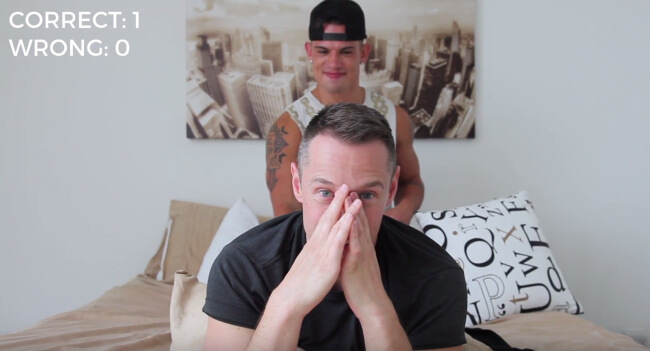 "There's this really annoying thing on YouTube called 'What's Up My Butt' challenge", Davey explains at the beginning of the video, "Which would be great if people would actually be putting the things up their butt, but they don't. So today, we're going to do the REAL 'What's up my butt challenge'."
"As gay men", Davey continues, "Everyone's trying to shame us and guilt us for being gay. We need to approach gay sex and sexuality with joy, so I'm joyfully going to put these things up my butt."
For this brave challenge, Davey enlisted the help of popular gay porn star Brent Everett. As the challenge begins, Brent starts shoving various sex toys, and some fresh produce (a carrot… corn…) into Davey's bum.
Davey is then asked to name the object that was just pushed into him. And like any good game show, there's a prize, involving Brent taking items of clothing off.
There's no way to describe this video without it sounding like a gay porn scene – but we're still in YouTube territory, so it's still somewhat safe for work. (Then again, probably DON'T watch this while at work.)
Enjoy: